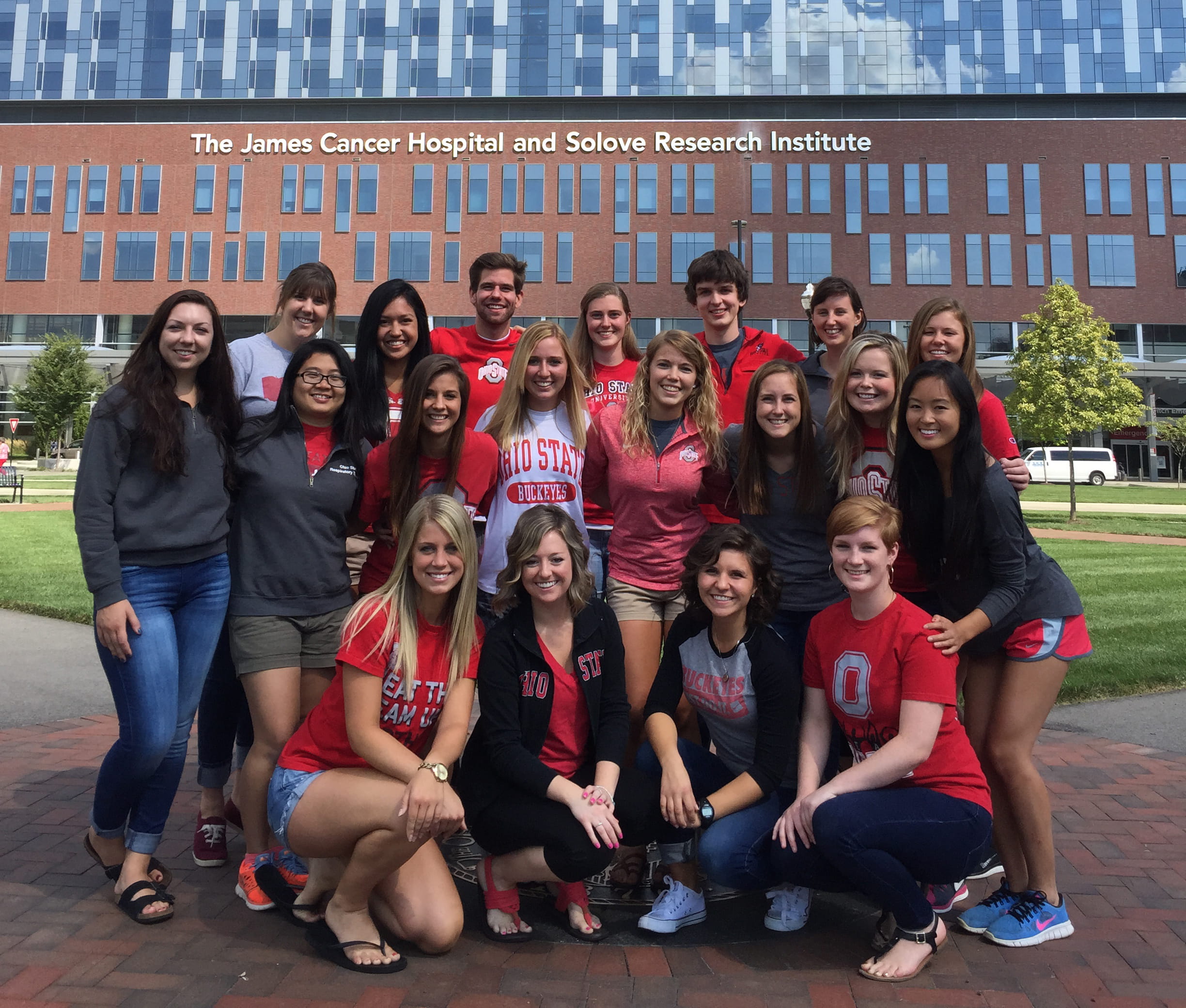 The Commission on Accreditation for Respiratory Care (CoARC) Reporting for the Respiratory Therapy Class of 2016 was perfect, scoring 100% in every category. Outcomes for this class of 20 students rivaled those of the Class of 2012, the last class to receive the same accolades.
Here are the CoARC reporting highlights of this exceptional group of students:
100% RRT (Registered Respiratory Therapist) credentialing success

100% CRT (Certified Respiratory Therapist) credentialing success

100% overall employer satisfaction

100% overall graduate satisfaction

100% positive placement (employment)
The Class of 2016 is now working at top medical institutions around the state, country and the globe, including: The Ohio State University Wexner Medical Center, Nationwide Children's Hospital, Cincinnati Children's, Grant Medical Center, Duke University Hospital, Boston Children's Hospital, The Cleveland Clinic and Johns Hopkins Hospital to name a few.
And here are just a few of the comments these employers are saying about the Class or 2016:
…a great addition to our team. Displays strong initiatives for advancing her skill and knowledge.

Excellent with multitasking and adapting to an ever changing demanding PICU. Very professional in conduct, excellent team player, willingness to learn. Great to see passion for her work.

…a valuable member of our respiratory care team and we are glad to have her. Her schooling at The Ohio State University provided her with the resources needed to excel in her career here at Nationwide Children's.

…clinically sound and effective as a fairly new RT. She works well with team members and other disciplines. Her work ethic is good and she has a good grasp of respiratory concepts and her role on our team. I am pleased with her overall performance and she is where I would anticipate a successful graduate to be.

Very strong clinical foundation. Fast learner; fit in immediately. Always helpful and is moving quickly to the ICU and advanced status
Learn more about the Respiratory Therapy program