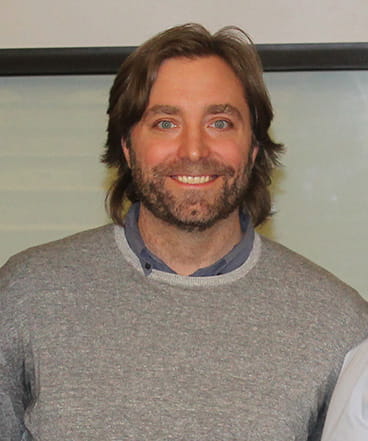 In addition to the hallmark symptoms of COVID-19, some patients experience more severe effects, including pneumonia, septic shock, heart failure and a condition known as the cytokine storm. Increased levels of chemokines and cytokines can prove harmful to the patient, with an overactivation of the immune system resulting in possible tissue and organ damage.
A research study led by Nicholas Funderburg, PhD, associate professor, Division of Medical Laboratory Science in the School of Health and Rehabilitation Sciences, discovers key identifying markers for immune system activation against SARS-CoV-2. The study examines serum levels of immune system activation measures, most notably markers associated with macrophage and monocyte activation. Sourcing samples from COVID-19 patients with varying levels of symptom severity, Dr. Funderburg compares immune activation markers among both deceased and recovered COVID-19 victims.
Previous work has demonstrated that markers of adaptive immune system responses, including T and B cell activation, may not be predictive of COVID-19 disease progression.
However, Dr. Funderburg finds a more promising role in biomarkers of monocyte/macrophage activation. "We report that elevated biomarkers of monocyte activation and inflammation may be associated with severe disease outcomes in COVID-19 patients," he says. Levels of monocyte activation markers sCD14, sCD163 and FABP4 were all significantly increased in patients presenting severe symptoms. Dr. Funderburg also finds an increase in tumor-necrosis-factor-receptors (TNFR) 1 and 2, molecules related to the inflammatory signaling cascade.
Overall, he discovered that patients who died from SARS-CoV-2 presented elevated levels of these markers when compared to levels of recovered victims.
Dr. Funderburg sees promising therapeutic potential in this discovery, as tumor-necrosis-factor pathway inhibitors are already being used clinically to alleviate inflammatory conditions such as rheumatoid arthritis (RA) and ulcerative colitis (UC). He recommends further studies on TNF-inhibition treatments in COVID-19.
As SARS-CoV-2 utilizes ACE-2 receptors present on the gastrointestinal (GI) epithelial cells, GI disruption could also contribute to increased systemic inflammation. Dr. Funderburg explores the effects of COVID-19 on the GI tract, noting that its disruption may lead to gut barrier dysfunction and microbial translocation, complications that could amplify immune response. He studies levels of lipopolysaccharide binding protein (LBP) in COVID-19 patients, a marker of microbial translocation.
"Our observation that circulating LBP levels are increased in COVID-19 patients suggests GI involvement in COVID-19 disease progression," Dr. Funderburg says. "Studies exploring associations among microbial translocation, the composition of the gut microbiome and excessive inflammatory responses in COVID-19 should be considered."
Dr. Funderburg received his PhD in Molecular Biology and Microbiology from Case Western Reserve University in 2007. He studies the inflammatory mechanisms associated with HIV to develop treatments. He will continue to dedicate efforts to the forefront of COVID-19 research. In addition to a new project with colleague Namal Liyanage, PhD, assistant professor of Microbial Infection and Immunity, he is conducting a follow-up study with his colleagues from Case Western Reserve University.
"Both of these studies take a more in-depth look at immune profiles in COVID-19 patients. In addition, they explore the consequences of comorbid conditions on COVID-19 outcomes and immune profiles, including underlying metabolic and cardiovascular disease," Dr. Funderburg says.
Learn more about Nicholas Funderburg.