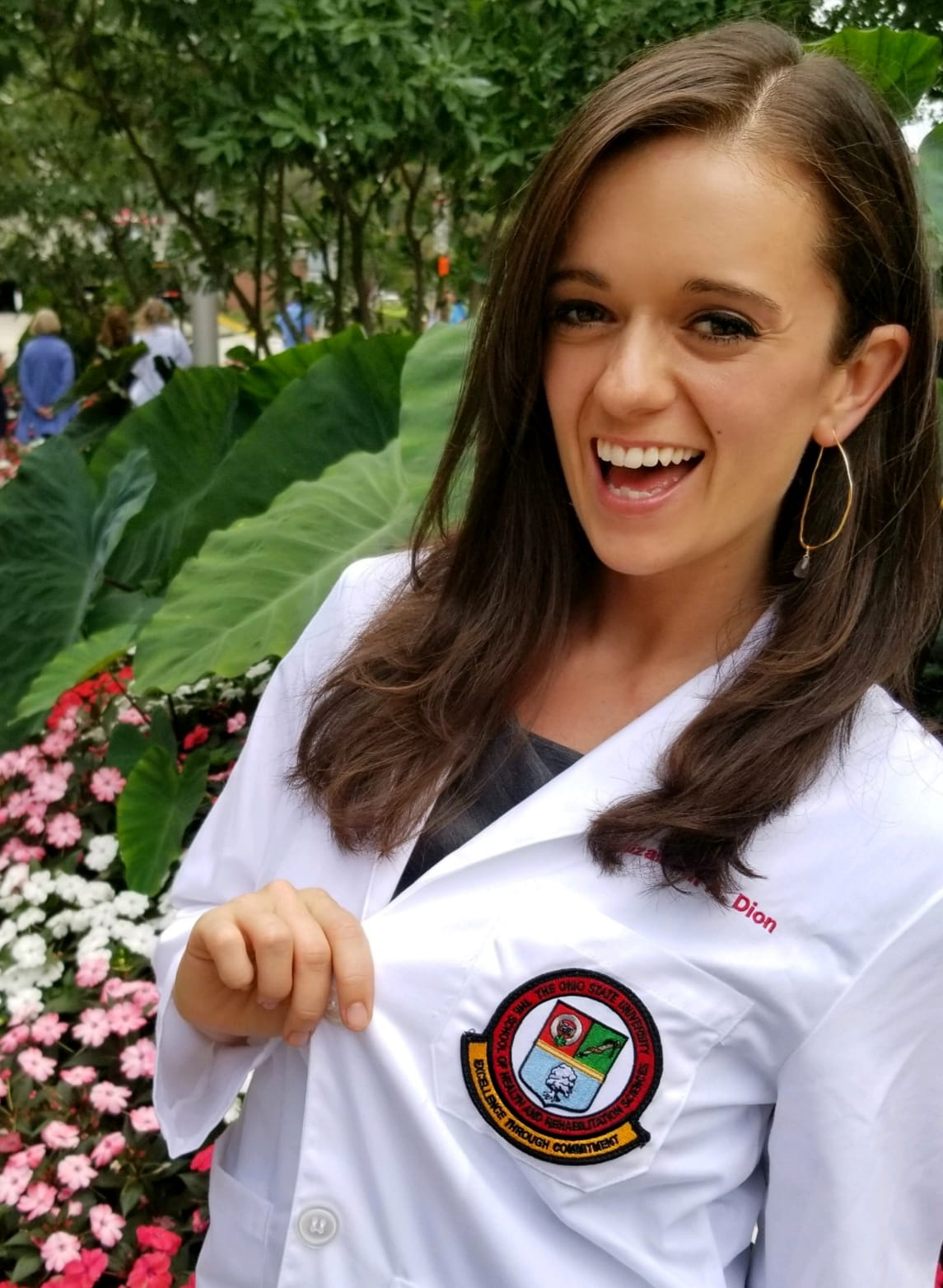 The children's picture book Hospital Heroes: Rugby's Medical Adventure follows an injured Teddy bear named Rugby through his hospital stay. Author and recent graduate of the Clinical Doctor of Occupational Therapy program, Elizabeth Dion, wrote the story to present the interdisciplinary nature of health care to children in a fun way. Rugby and his family learn that the health care professionals care for him as a team.
"My goal with this story was to present lesser-known professions," said Dion. Rugby meets an occupational therapist, a speech-language pathologist, a dietitian, a respiratory therapist, and a mental health counselor. The book promotes diversity in health care along with LGBTQ+ positivity and acceptance through careful character development.
"It's important for children to see people who look like them represented as professionals with rewarding careers across all sectors," said Dion. "We need more diversity in medicine. That needs to start with creating a safe, supportive workplace and professional culture. I hope the children who read Hospital Heroes: Rugby's Medical Team will step into clinical rotations 15 years from now and feel confident that they are exactly where they belong."
The story is illustrated by two recent Ohio State Master of Fine Arts graduates, Tesha Merkel and Sara Caudill. The three women worked on the story for about two years with support from the Innovation Studio in the College of Nursing. The book was published in April 2021 and available through Amazon.com and on their website Hospitalheroesbook.com.