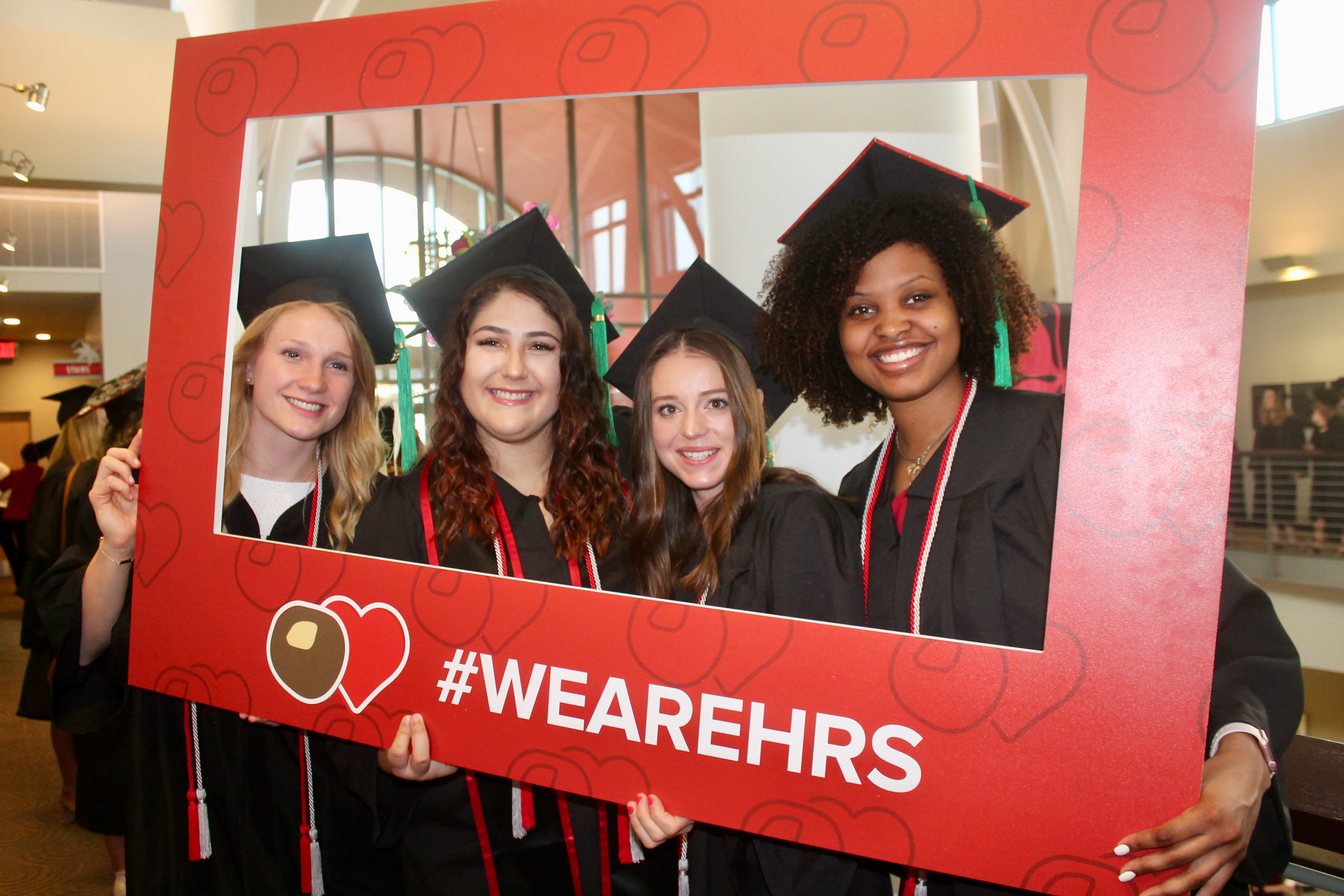 At HRS, our pre-commencement celebrations are memorable events. And while we would have preferred to celebrate with the Class of 2021 in person, we held a virtual schoolwide celebration for 414 undergraduate and 120 graduate students, and sent each a recognition box to honor their achievements and commemorate their hard work and dedication – a celebration wouldn't be complete without them. Some programs were able to hold small, in-person celebrations as well.
By the numbers
Undergraduate
Athletic Training 28
Health Information Management and Systems 27
Health Sciences 264
Medical Dietetics 14
Medical Laboratory Science 27
Radiologic Sciences and Therapy 34
Respiratory Therapy 20
Graduate
Master of Health and Rehabilitation Sciences 18
Occupational Therapy 47
Physical Therapy 48
Master Respiratory Therapy 7
The entire HRS family is so very proud of all our graduates, the world desperately needs their skills and talents, now more than ever.