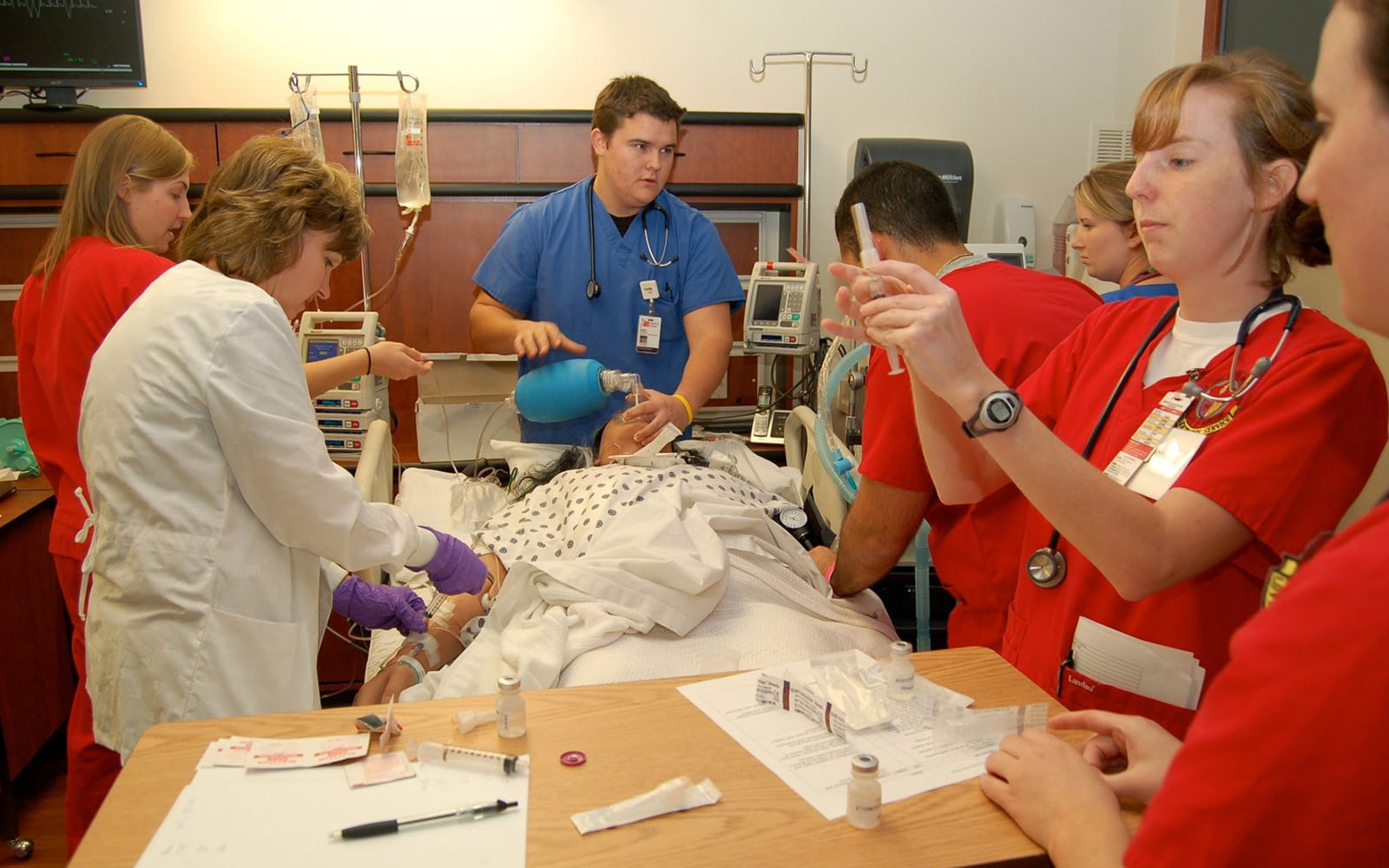 The Ohio State University Master of Respiratory Therapy (MRT) is the first advanced practice clinical master's degree for respiratory care in the nation. The MRT is designed to prepare advanced respiratory care practitioners as clinical specialists in a variety of settings.

Graduates of the MRT program will be prepared to successfully obtain advanced practice credentials to position themselves for independent supervised practice positions with more responsibility. The MRT will allow for an expanded scope of practice and additional professional growth opportunities that are currently not available in respiratory therapy.
Why earn your MRT at Ohio State?
First advanced practice clinical master's program in the nation – this is not an entry-to-practice program
Unmatched clinical experience – The Ohio State University Wexner Medical Center and Nationwide Children's Hospital
Specialized education – grounded in the evolution of respiratory practice and the healthcare needs of tomorrow
Learn from the best – work, research and learn alongside nationally recognized and respected faculty and clinicians
Nationally recognized for leadership and innovation in respiratory education and research
Graduates will be prepared to successfully obtain specialty credentials
Goal of MRT Program
Prepare registered respiratory therapists for practice as advanced practice respiratory therapists (APRTs) with demonstrated competence in the cognitive (knowledge), psychomotor (skills) and affective (behavior) domains.
Accreditation
The Master of Respiratory Therapy Program at The Ohio State University, Columbus, Ohio has Provisional accreditation from the Commission on Accreditation for Respiratory Care (CoARC). Our program number is 620001. To view the CoARC Outcomes please visit CoARC Outcomes Data. CoARC accredits respiratory therapy education programs in the United States. To achieve this end, it utilizes an 'outcomes based' process. Programmatic outcomes are performance indicators that reflect the extent to which the educational goals of the program are achieved and by which program effectiveness is documented.
CoARC
264 Precision Blvd.
Telford, TN 37690 USA
Telephone: (817) 283-2835
Fax to Plain Paper: (817) 354-8419
Fax to Email: (817) 510-1063
www.coarc.com
Disclosure Statement
Ohio State academic programs are designed to prepare students to sit for applicable licensure or certification in Ohio. If you plan to pursue licensure or certification in a state other than Ohio, please review state educational requirements for licensure and certification and state licensing board contact information at
http://go.osu.edu/disclosures
for online programs and
http://go.osu.edu/onground
for on-campus programs.