High-quality health care begins with accurate testing.
Medical laboratory science is the use of clinical laboratory tests to detect, diagnose, monitor and treat disease. Blood, tissue and body fluids can be chemically analyzed and examined for foreign organisms and abnormalities. Medical laboratory scientists (formerly known as medical technologists) are laboratory professionals who are part of the medical team of specialists that works together to determine the presence, extent or absence of disease. They perform a full range of laboratory tests, from simple blood screens to more complex tests to detect diseases like cancer, coronary artery disease and diabetes. They analyze, evaluate and validate laboratory data in the five major areas of the clinical laboratory: chemistry, immunology, hematology, transfusion medicine and microbiology. This information is then used by the medical team to make decisions regarding a patient's medical care. Greater than 70% of all medical decisions are based on the results of clinical laboratory testing.
The Medical Laboratory Science Program provides students with an education in clinical laboratory science and prepares graduates to become certified medical laboratory scientists (MLS) and/or pursue post-baccalaureate studies in medical, dental, optometry or other graduate or professional program. The program has multiple "tracks" to choose from based on the future academic and professional career goals of the student.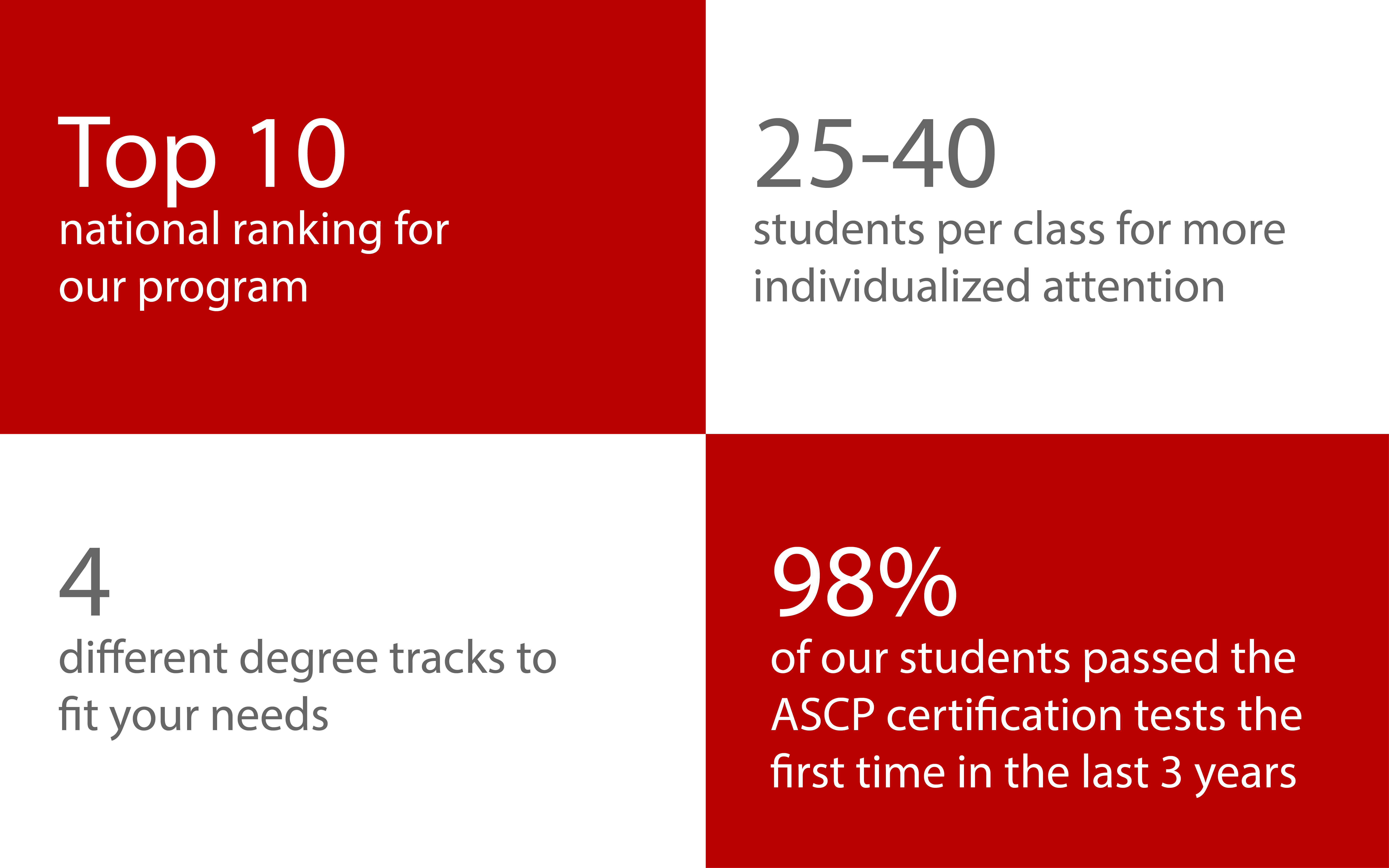 The benefits of a large university with a small college feel
You can have the best of both worlds: the extensive resources of a major research university with a world class medical center and personal attention with class sizes ranging from 25 to 40 students. You'll have daily exchanges with faculty members who will know you by name.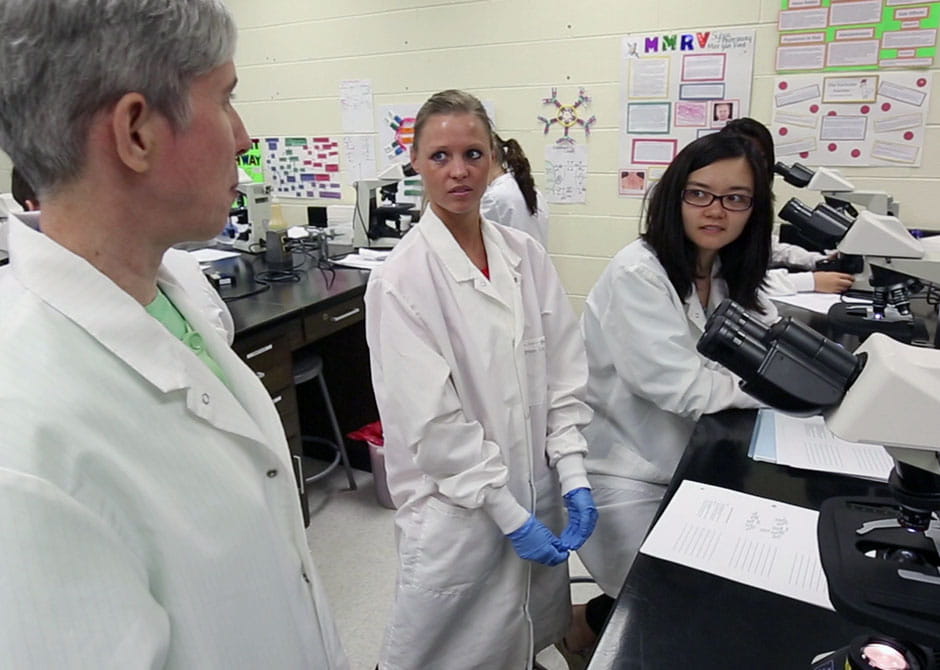 Our grads have job security – and options
There's a national shortage of medical laboratory scientists, and demand is anticipated to increase 5 percent in the next ten years. That means you could work full or part-time virtually anywhere in the country. The 2022 median annual salary for medical laboratory scientists is $57,380.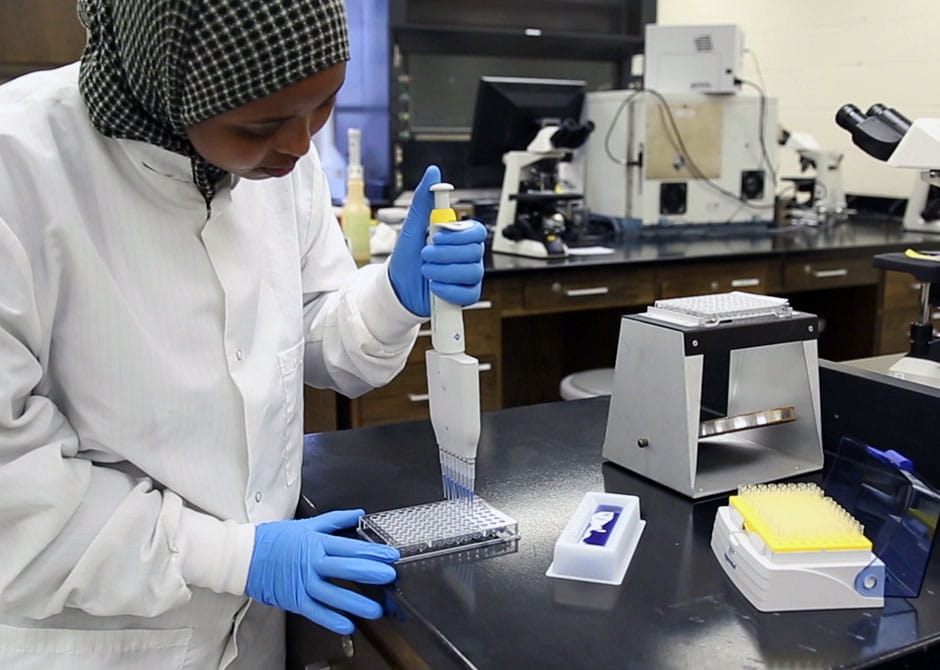 Practical clinical experience prepares you for the workplace
Students in our certification track participate in a six-week, clinical internship (guaranteed placement) the final semester of the program. We are affiliated with a number of excellent hospitals in Columbus, Cleveland and Cincinnati that will provide you with hands-on experience in both routine and specialized testing.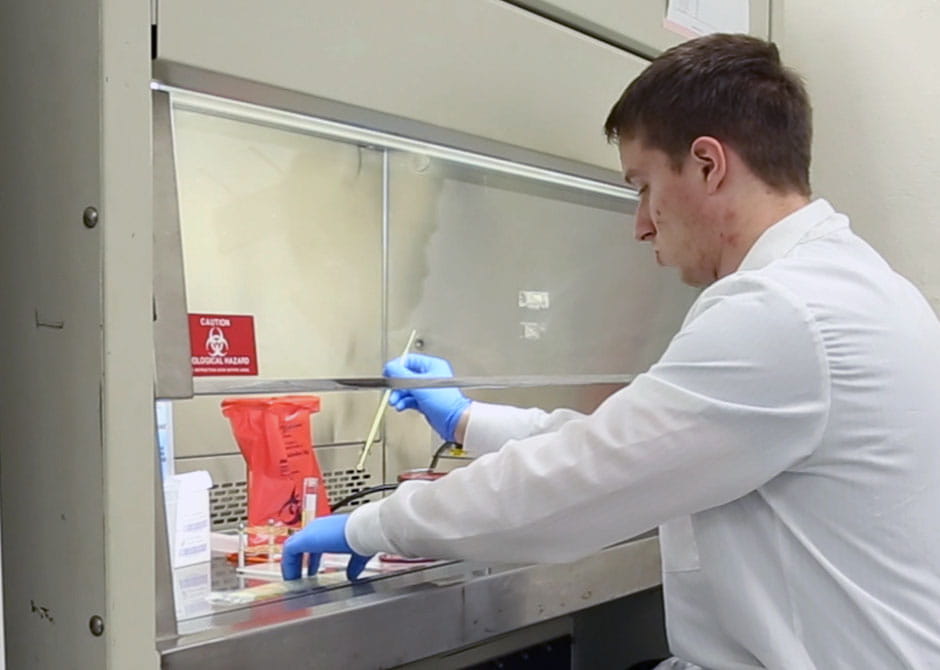 A great foundation for additional studies
A degree in medical laboratory science is extremely versatile. Many of our graduates have branched out into other arenas such as industry, information systems, forensics and environmental health. Others have pursued advanced degrees in medicine, dentistry, nursing and veterinary medicine.

Program Outcomes
ASCP Board of Registry Certification Exam results for Ohio State's MLS Program:
100% of the Class of 2022 exam takers passed within a year of graduation
100% of the Class of 2021 exam takers passed within a year of graduation
94% (15 of 16) of the Class of 2020 exam takers passed within a year of graduation
100% of the Class of 2019 exam takers passed within a year of graduation
For students who began the final half of the program, there was a 97% Graduation Rate over the last 3 years:
The Class of 2022 had a 100% Graduation Rate (0% Attrition)
The Class of 2021 had a 95% (18 of 19) Graduation Rate (5% Attrition)
The Class of 2020 had a 96% (22 of 23) Graduation Rate (4% Attrition)
The Class of 2019 had a 100% Graduation Rate (0% Attrition)
Employment and/or Graduate Program Placement Rate:
The Class of 2022 had a 100% Placement Rate
The Class of 2021 had a 100% Placement Rate
The Class of 2020 had a 100% Placement Rate
The Class of 2019 had a 100% Placement Rate
Accreditation
Program is accredited by:
National Accreditation Agency for Clinical Laboratory Science (NAACLS)
5600 N. River Road, Suite 720,
Rosemont, IL 60018-5119
Phone: (847) 939-3597
Over the past 3 years 98% of graduates have passed the ASCP Board of Registry exam within a year of graduation, scoring above the national average in all subject areas.
Disclosure Statement
Ohio State academic programs are designed to prepare students to sit for applicable licensure or certification in Ohio. If you plan to pursue licensure or certification in a state other than Ohio, please review state educational requirements for licensure and certification and state licensing board contact information at
http://go.osu.edu/disclosures
for online programs and
http://go.osu.edu/onground
for on-campus programs.