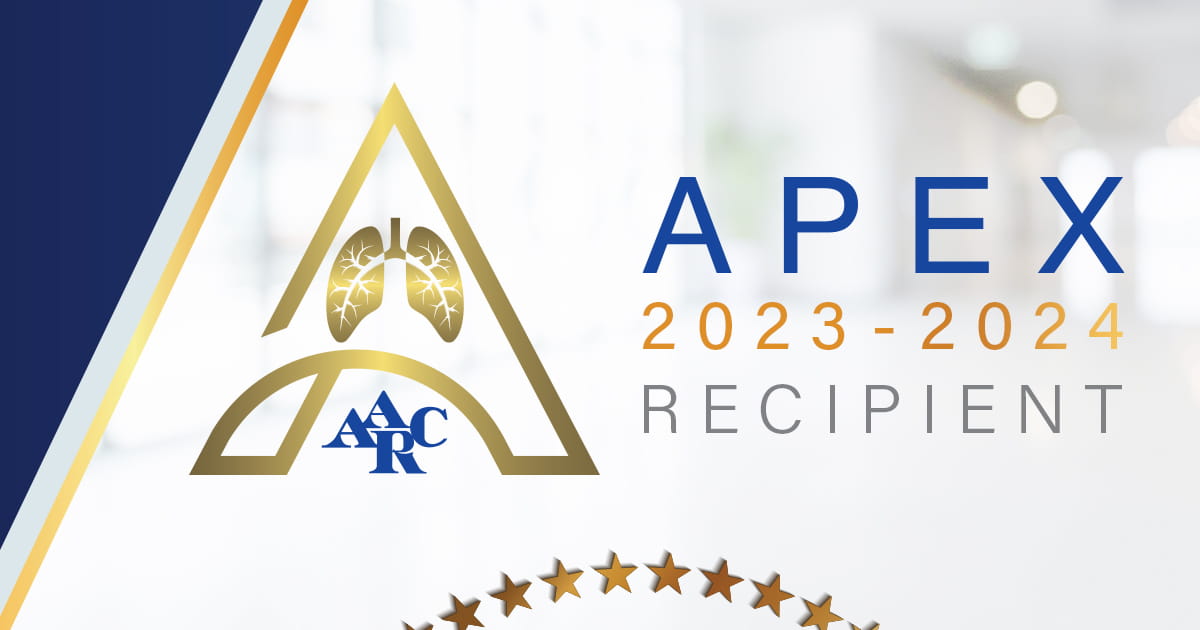 The Ohio State University Respiratory Therapy program in the School of Health and Rehabilitation Sciences has been recognized by the American Association for Respiratory Care (AARC), as a recipient of the 2023-2024 Apex Recognition Award. Ohio State joins an elite group of respiratory care educational programs from across the U.S. who have met the stringent quality, clinical practice or educational program criteria of the award. Only 11 out of 423 educational programs in the country meet the criteria to earn this prestigious honor this year.
The Apex Recognition Award distinguishes programs for their commitment to excellence in professional development and the education of respiratory therapists to deliver the highest quality care and elevate the respiratory therapy profession.
The Ohio State Respiratory Therapy program was established in 1971 with the mission to prepare advanced-level therapists who can provide leadership for the ongoing development of the profession. The program has been highly successful, awarding baccalaureate degrees for over 50 years and is nationally recognized for excellence. The Respiratory Therapy baccalaureate program has continued accreditation from the Commission on Accreditation for Respiratory Care (CoARC) and has received its 2022 President's Award for Excellence in Credentialing Success and its Distinguished RRT Credentialing Success Award for the past eight years in a row.
The program boasts a low student to faculty ratio of 11:1 and an average class size of 22 students, providing unsurpassed individual attention. Roughly 45 percent of our students pursue graduate or professional degrees and Ohio State Respiratory Therapy alumni are leaders in administration, education, professional practice and respiratory therapy associations across the nation.