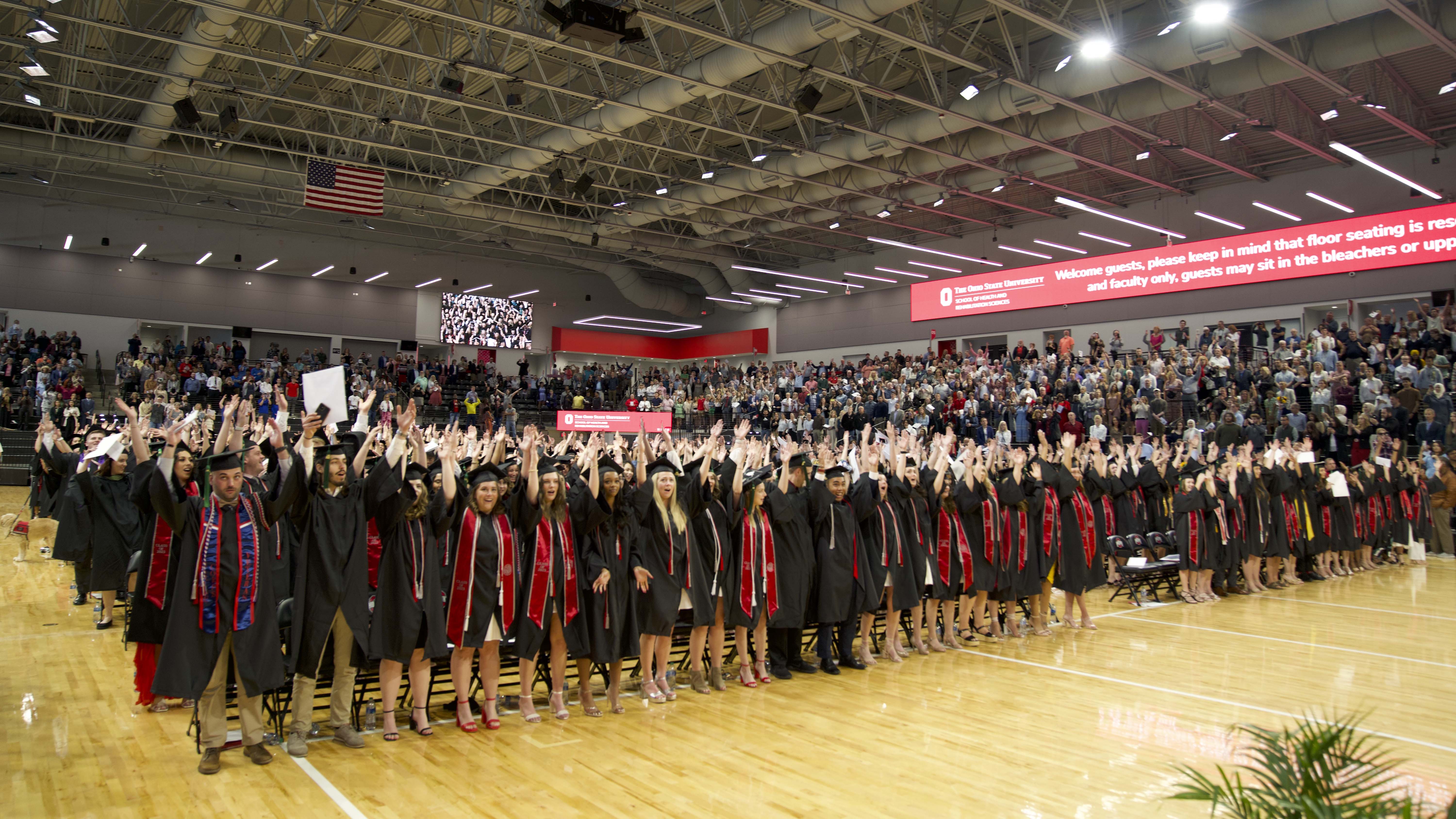 The School of Health and Rehabilitation Sciences (HRS) awarded 572 graduates with certificates from their respective programs during the school's annual Spring Pre-Commencement Ceremony. Topping last year's record-setting class size of 568, the Class of 2023 is now the largest graduating class in the school's history.
"You are poised to influence health care for the decades to come. Make your mark on the future," Amy Darragh, PhD, OTR/L, director of the school and vice dean of the College of Medicine, stated during her pre-commencement address.
"You have the capacity to immeasurably influence the lives of people in need in your communities, your country and across the globe. This is a tremendous privilege and responsibility; and one that I know you'll find fulfilling. You have the ability to profoundly influence the lives of the people you serve," Darragh said during her closing remarks to the new graduates.
Here's a snapshot of the HRS Class of 2023:
455 professional undergraduate degrees
117 graduate degrees
67 first generation
277 graduates with Latinate honors
20 graduates with a perfect 4.0 GPA
14 Award of Merit recipients
10 graduates with Honors Distinction
10 graduates with Research Distinction
23 active military service members or veterans
17 student-athletes (representing 12 different sports)
View the recorded live stream at Spring 2023 HRS Pre-Commencement Celebration.
The Ohio State University School of Health and Rehabilitation Sciences is one of the nation's largest educators of health care professionals in the nation, with over 16,000 graduates making a global impact on health care. The school offers 23 academic programs, many of which are ranked in the top 10 nationally for their academic achievements and student outcomes.