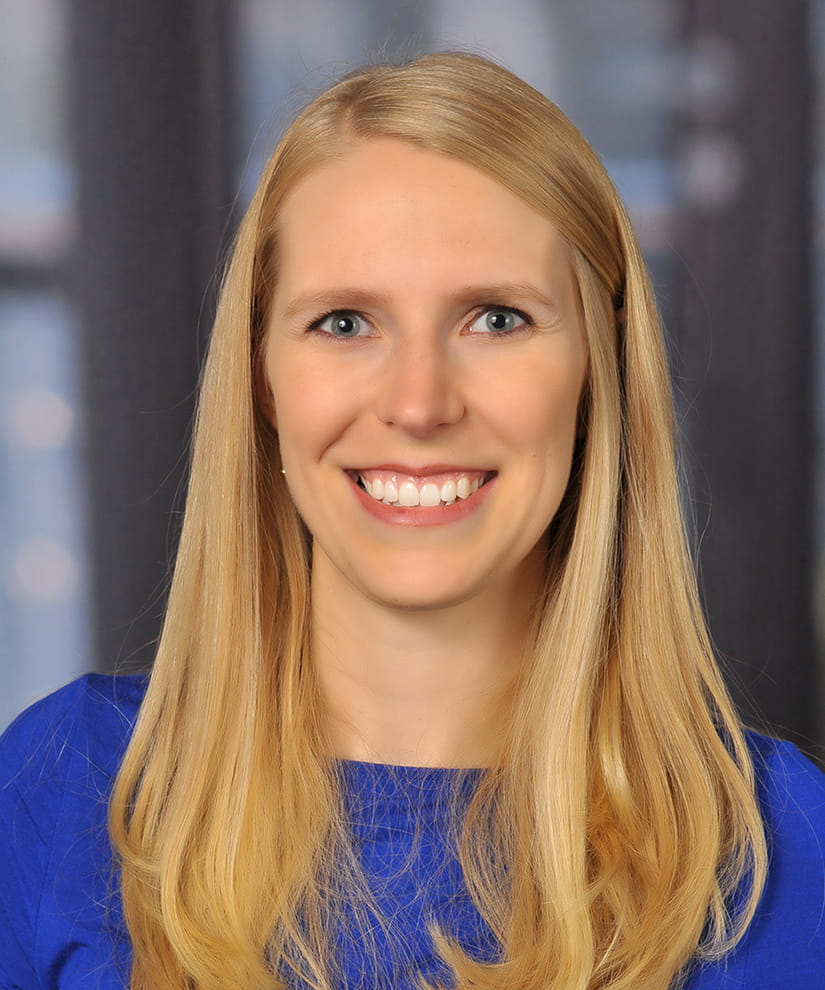 A new course cross-listed in the School of Health and Rehabilitation Sciences and the John Glenn College of Public Affairs is empowering students representing disciplines as diverse as dietetics, biochemistry, business, city and regional planning, food science, social work, English, microbiology, anthropology and psychology to grapple with policies related to food insecurity. InFACT faculty hire Jennifer Garner, assistant professor of food and nutrition policy with a joint appointment in the School of Health and Rehabilitation Sciences and the John Glenn College of Public Affairs, created "Food Insecurity and Food Assistance Programming and Policy in the U.S." to inspire students to explore approaches to resolving food insecurity in their full complexity.
The constantly shifting food policy landscape has become even more complex due to the pandemic and the various aid programs that have diverted unprecedented resources to households in need. "The policies that have come from the pandemic have not only enhanced food assistance and support but have led to other ways of supporting low-income households," says Garner. From eviction moratoriums to child tax credits, all have an impact on food insecurity, which continues to impact millions of Americans and is at the heart of InFACT's research agenda.
In the course, 14 graduate students and two undergraduates are reviewing the latest literature and conducting a deep dive into a food aid program of their choosing. From the very first assignment, which asks students to reflect how their lives have — or have not — intersected with food insecurity, students' lived experiences are an important part of the course. Inspired by her experiences with community-engaged research and the approach that Extension educators use to engage their audiences, Garner wanted to anchor the course content to students' own lives. "Students shared some pretty emotional experiences in their own lives," says Garner. "Even among students who admittedly didn't come from a background where food insecurity was an issue, many had experiences in early adulthood where they were near food insecurity, and one critical action from their community or family or friends made sure they didn't experience it."
Garner's own upbringing in a rural Michigan community impacts her understanding of food insecurity. Her parents went to great lengths to ensure the family had food on the table, including growing an enormous garden and canning and freezing its harvests, as well as shopping with coupons and visiting different stores to maximize discounts. "A lot of strategies my parents employed to make sure we always had enough food inform my research questions now," notes Garner. "What impact do those time-intensive strategies have on households?"
With those insights, Garner and her students begin to investigate the nuanced causes and consequences of food insecurity. "We talk about the relationships and associations we know exist. Do we have longitudinal data? What's the robustness of these linkages? What critical research gaps need to be addressed?" Those questions, says Garner, help provide guidance for students to focus their energy — especially for those emerging scholars envisioning a research trajectory.
"We recognize that this is not a linear process and acknowledge that some of the consequences of food insecurity are also causes of food insecurity." For example, Garner points to Americans with chronic health conditions like diabetes, which impacts diet as well as how much time a person must spend navigating the health care system. "Food insecurity intersects with health care policy, access, insurance, and more — all of which can create a heavy burden for a household and divert resources away from other needs like food," says Garner. "It creates an almost cyclical relationship with the causes and consequences of food insecurity."
Through a series of assignments, students tackle the immense task of analyzing more than a dozen programs focused on addressing food insecurity. They ponder questions like, "What does the law dictate about each program — and what does the law dictate about their administration? Who is eligible? How are program provisions designed (e.g., how is consumer choice limited or enhanced)? What is the current evidence of their impact?"
The ability to design courses that align with her specific research inquiries was one of the reasons Garner knew that Ohio State was the right fit for her as a faculty member after finishing her doctoral program at Cornell. "Many junior faculty are told to make sure your scholarship aligns with your teaching to the degree that is possible," says Garner, who also created a mixed methods course for policy-related research. "I'm extremely fortunate that at Ohio State, I can create new courses that align with my scholarship and help me keep up with the literature and intellectual processing of what's happening in the world."
Courses like Garner's are engaging the next generation of researchers who will help to change our food system for the better, says InFACT Executive Director Brian Snyder. "The vulnerabilities in our food system, which have become worse due to circumstances related to the pandemic, climate change, and racial inequality, among other factors, require systemic solutions, and we are proud that new faculty members like Dr. Garner are putting it all together to inspire the researchers and policy makers of tomorrow."