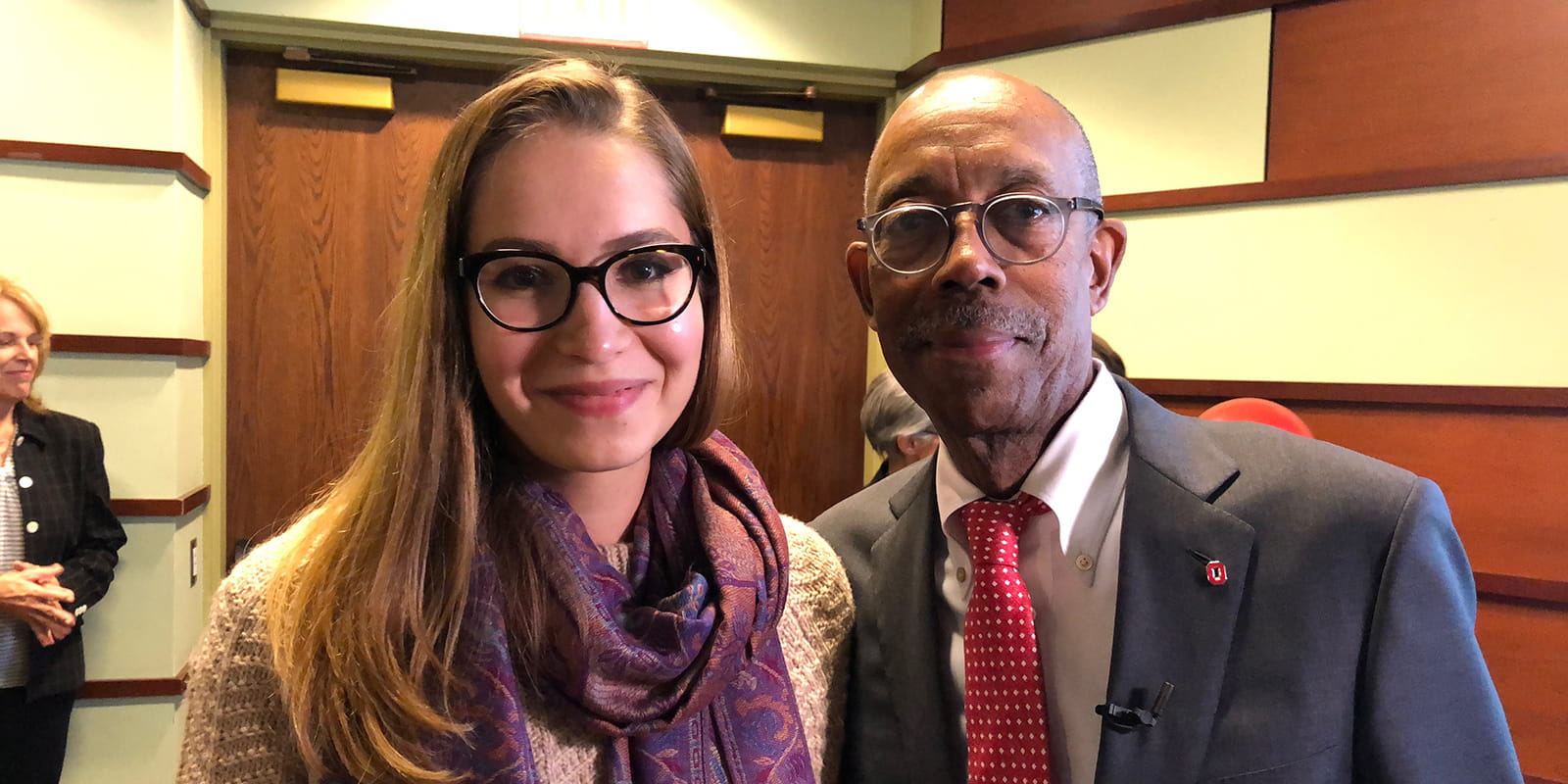 The Ohio State University has selected two graduating seniors as recipients of the 2018 President's Prize, the highest university recognition bestowed on exceptional students committed to making our world a better place through ambitious, transformational ideas and actions.
Alina Sharafutdinova, who grew up in Uzbekistan and now resides in Dublin, Ohio, and Anna Voelker, of Pittsburgh, Pennsylvania, each will receive a $50,000 living stipend and up to $50,000 in startup funding. In addition to financial support, the President's Prize recipients receive access to faculty mentors and other experts, as well as opportunities to explore project ideas with Ohio State alumni, friends and partners around the world.
Sharafutdinova will be working to combat the opioid epidemic through drug education, overdose prevention and addiction treatment in high-risk Columbus neighborhoods. Voelker's project aims to increase access to science education for those with disabilities.
"These projects will uplift lives in meaningful ways for members of our community," said Ohio State President Michael V. Drake. "Alina and Anna are intelligent, passionate and motivated to make the world a better place. They represent the best of Buckeye Nation."
Sharafutdinova and Voelker were selected from among an incredibly strong group of applicants to enact their visions for change. Their academic and professional interests span the arts, health sciences, engineering, education and more.
"My family has experienced the pain associated with the opioid crisis, and that makes being awarded the President's Prize even more special," Sharafutdinova said. "My project will help to combat the epidemic through research-based educational training and community outreach. There is nowhere else I can imagine bringing this project to life than right here at Ohio State."
The President's Prize honors Ohio State's founding purpose of offering an excellent education while elevating society through research, as reflected in the university motto Education for Citizenship. It is funded solely through donor contributions.
Read more about Alina's experience and inspiration, visit Addressing and Epidemic
For more information on the prize, see Presidents Prize