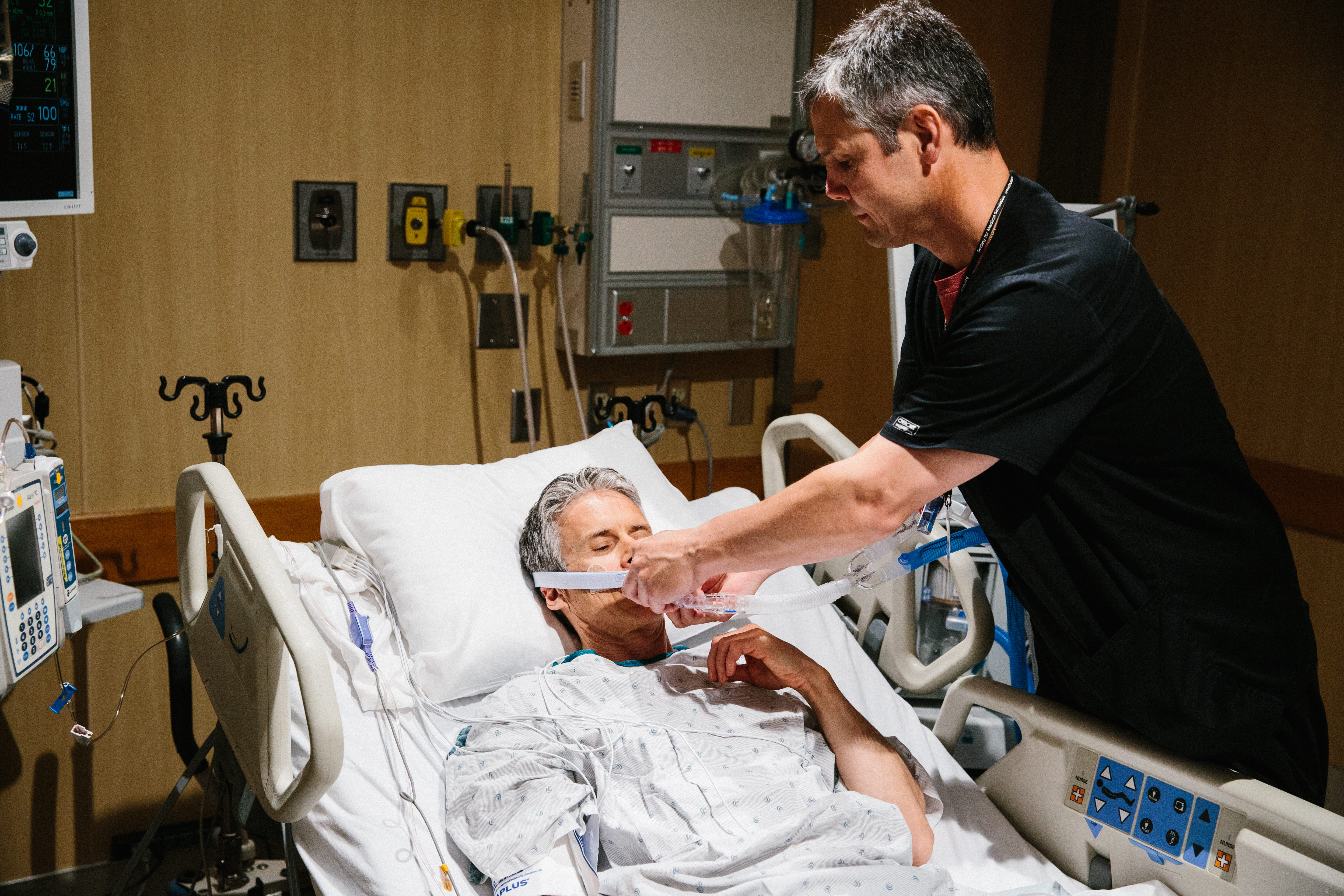 The Ohio State University's School of Health and Rehabilitation Sciences is the first and currently, the only institution in the nation to receive provisional accreditation from the Commission on Accreditation for Respiratory Care (CoARC) for their Master of Respiratory Therapy (Advanced Practice) program.
"Achieving provisional accreditation is an important milestone for our MRT program and in fulfilling our mission and commitment of preparing future health sciences professionals. This achievement positions us to lead the education of tomorrow's respiratory therapy leaders, today," said Deborah Larsen, PhD, FAPTA, FASAHP and director of the School of Health and Rehabilitation Sciences.
The Ohio State Master of Respiratory Therapy (MRT) degree is not an entry-to-practice program, it's designed to prepare advanced respiratory care practitioners as clinical specialists in a variety of settings including: adult critical/emergent care, pediatric critical care, neonatal critical care, pediatrics, primary respiratory care, neuromuscular respiratory care or sleep disorders.
"The foundation for the program was built on the evolution of respiratory therapy education and practice. This evolution has paralleled the rapid changes in the healthcare environment where the respiratory therapist is increasingly needed to provide and manage patient care through independent supervised practice" said Georgianna Sergakis, PhD, RRT, RCP and Program Director, Division of Respiratory Therapy.
The degree will position graduates for career opportunities as "advanced practice providers" that will better align them with other existing healthcare practitioner functions, without the need to leave their profession. These practitioners will then be able to manage and facilitate patient care for those with cardiopulmonary disease.
"Unfortunately, there's a growing number of people in the U.S. struggling with heart and lung problems and respiratory therapists need to stay ahead of the evolving healthcare practices to care for them. Given these future healthcare needs, we're preparing Advanced Practice Respiratory Therapists today for the future," said Sergakis. The Bureau of Labor Statistics projects 23.4 percent employment growth for respiratory therapists between 2016 and 2026.
The highly-selective, two-year program will provide 47 credits and a minimum of 1,000 hours of supervised practice by a licensed physician or advanced practice in a clinical specialty of the candidate's choosing.
Graduates of the Ohio State MRT program will be prepared to successfully obtain specialty credentials offered by the National Board for Respiratory Care (NBRC), which includes the adult critical care specialist (RRT-ACCS), the neonatal/pediatric specialist (RRT-NPS) and the sleep disorders specialist (RRT-SDS) examinations.
The innovative Ohio State MRT program will welcome the next cohort in autumn 2020. Applications will be accepted through March 15, 2020.
For more information on the Master of Respiratory Therapy program, visit the MRT Program website.