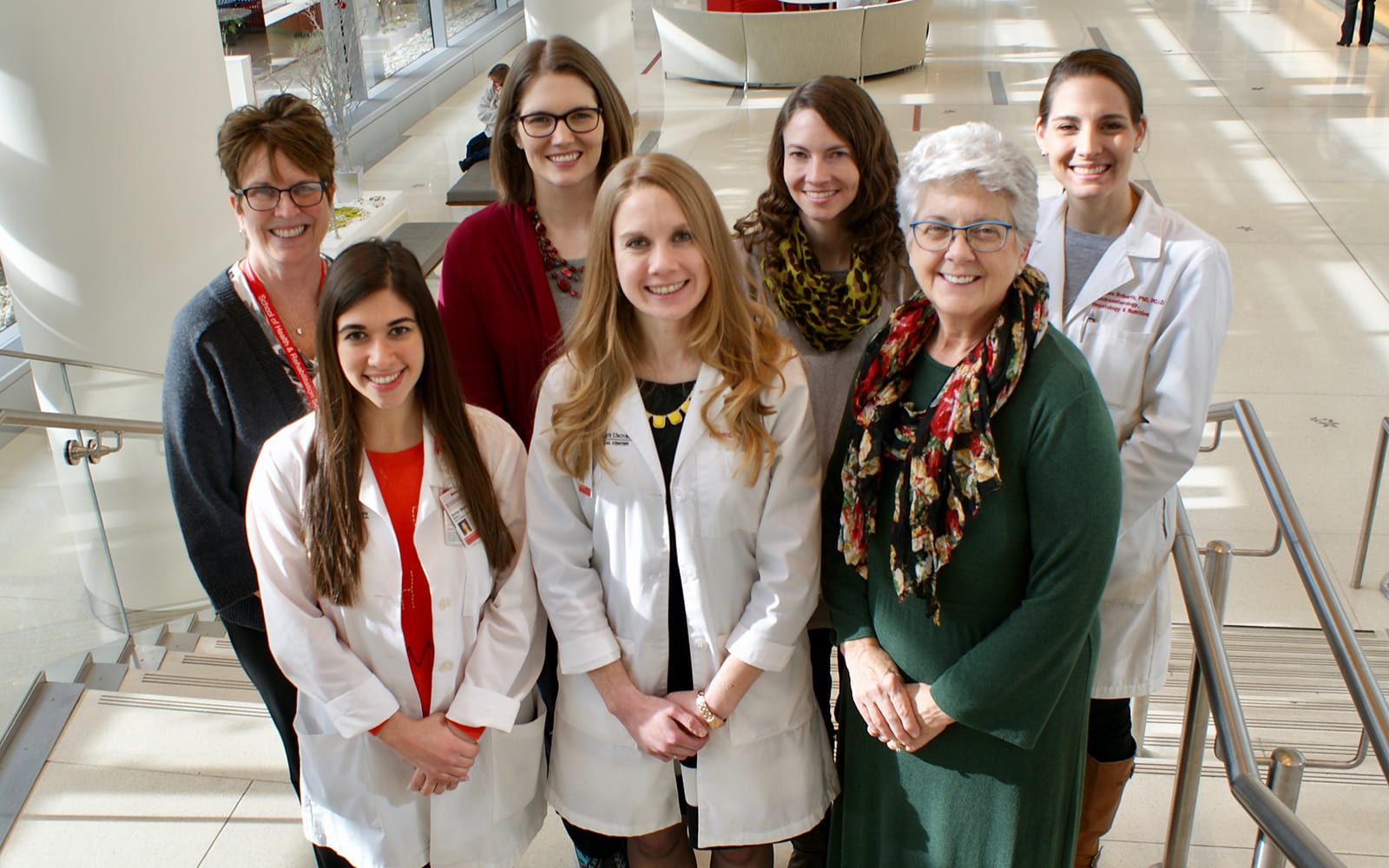 The Academy of Nutrition and Dietetics' Council on Future Practice recently awarded Medical Dietetics faculty within The Ohio State University's School of Health and Rehabilitation Sciences, first place honors for their presentation during FNCE® 2018 in Washington, DC.
The Academy's Council noted that the team's presentation titled "Dietetic Education: The Value of an Experiential Workshop Using Patient Simulation in Teaching Assessment of Malnutrition," was an innovative contribution to the profession of nutrition and dietetics.
School of Health and Rehabilitation Science faculty members receiving accolades include:
Holly Estes-Doetsch, MS, RD, LD; Kathy Garrison, MS, RDN, LD; Marcia Nahikian-Nelms, PhD, RDN, LD; Kristin Roberts, PhD, RDN, LD and Sarah Rusnak, MS, RD, LD. And Ohio State University Wexner Medical Center clinical partners Anna Maria Bittoni, RD and Rebecca Wehner also share in the distinction.