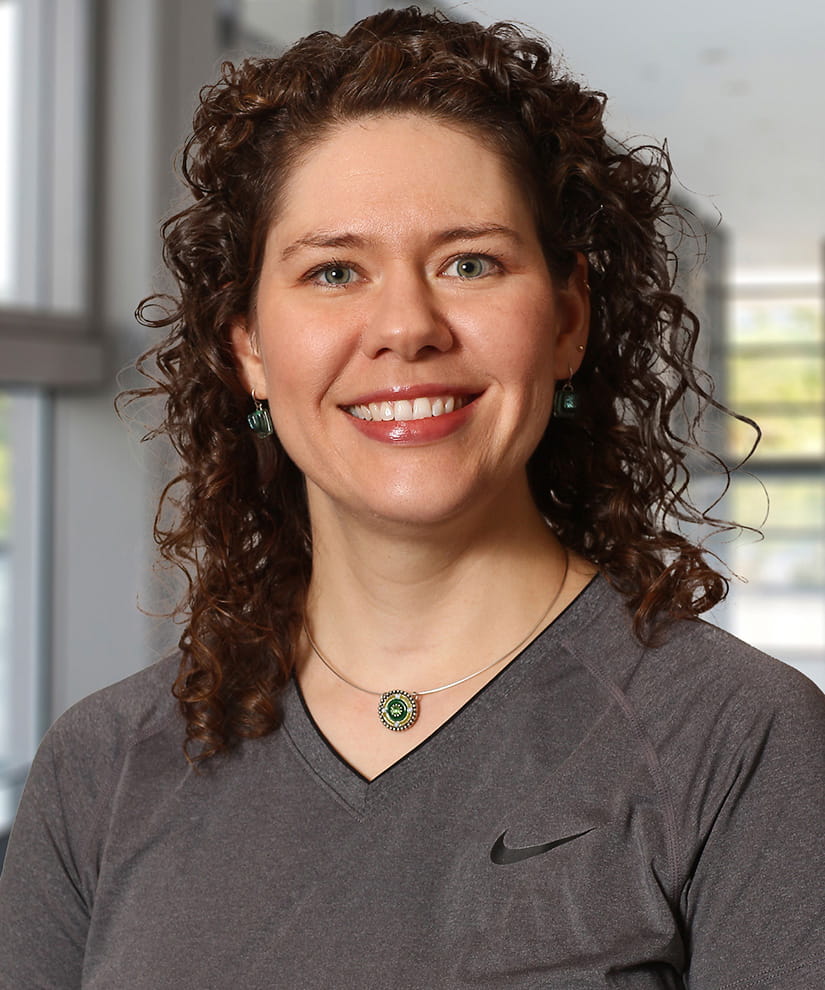 Congratulations to clinical instructor Christine Griffin, OTR/L, MS, BCPR, in the School of Health and Rehabilitation Sciences, Division of Occupational Therapy; who was recently honored with the Provost's Award for Distinguished Teaching by a Lecturer. This marks the second year in a row that a lecturer in the Division of Occupational Therapy has won this award.
Christine was surprised during the Occupational Therapy Intervention and Assessment for Physical Rehabilitation class she was teaching, and was presented with this honor by The Ohio State University Executive Vice President and Provost, Dr. Bruce McPheron; Senior Vice Provost, Dr. Kay Wolf; College of Medicine Dean, Dr. Craig Kent and School of Health and Rehabilitation Sciences Director, Dr. Deborah Larsen.
The Provost's Award is awarded annually to lecturers, senior lecturers or other auxiliary faculty members for their teaching excellence. Students, faculty, staff and alumni put forward nominees, and a committee of students, faculty and alumni choose the recipients.
Christine Griffin brings to the classroom expertise in both clinical practice and occupational therapy research. A thoughtful and thorough educator, her approach coaxes students out of their comfort zones, ensuring they have the confidence necessary to succeed in real-world occupational therapy settings.
Griffin's passion for occupational therapy and patient care shines through in the classroom, making for a warm and welcoming environment. She goes to great lengths to provide her students with interactive and wholly unique educational experiences. In the past, she has created opportunities for students to practice evaluations, assessments, and treatment and discharge planning by recruiting actual patients who have suffered strokes to volunteer in her class over a six-week period. Her expectations are established on day one and revisited each week to help students remain engaged and on track throughout the entirety of the semester.
Christine was recognized with a $5,000 honorarium made possible by the Office of Academic Affairs and will be inducted into the Academy of Teaching.
Learn more about Christine Griffin and our Division of Occupational Therapy