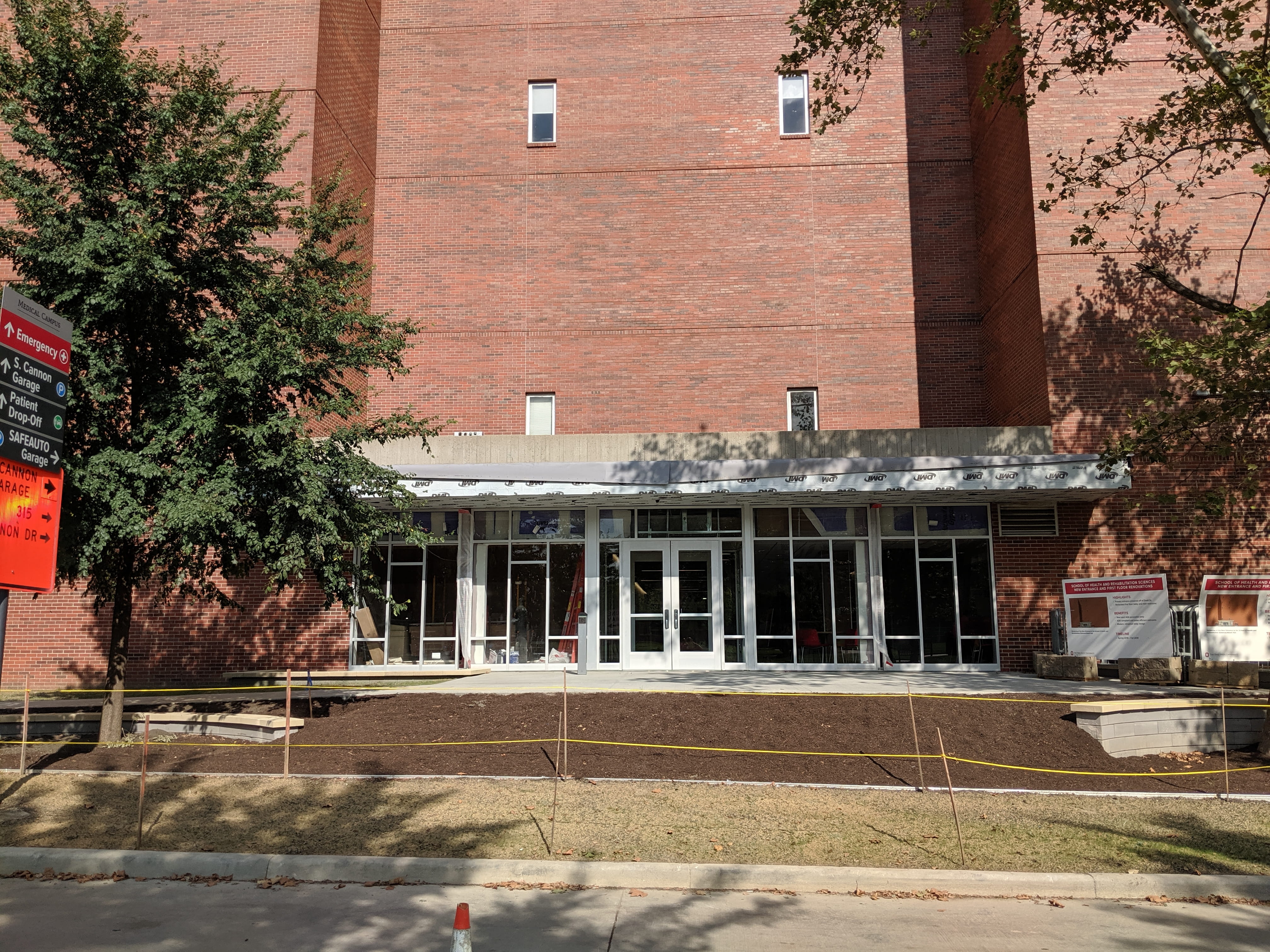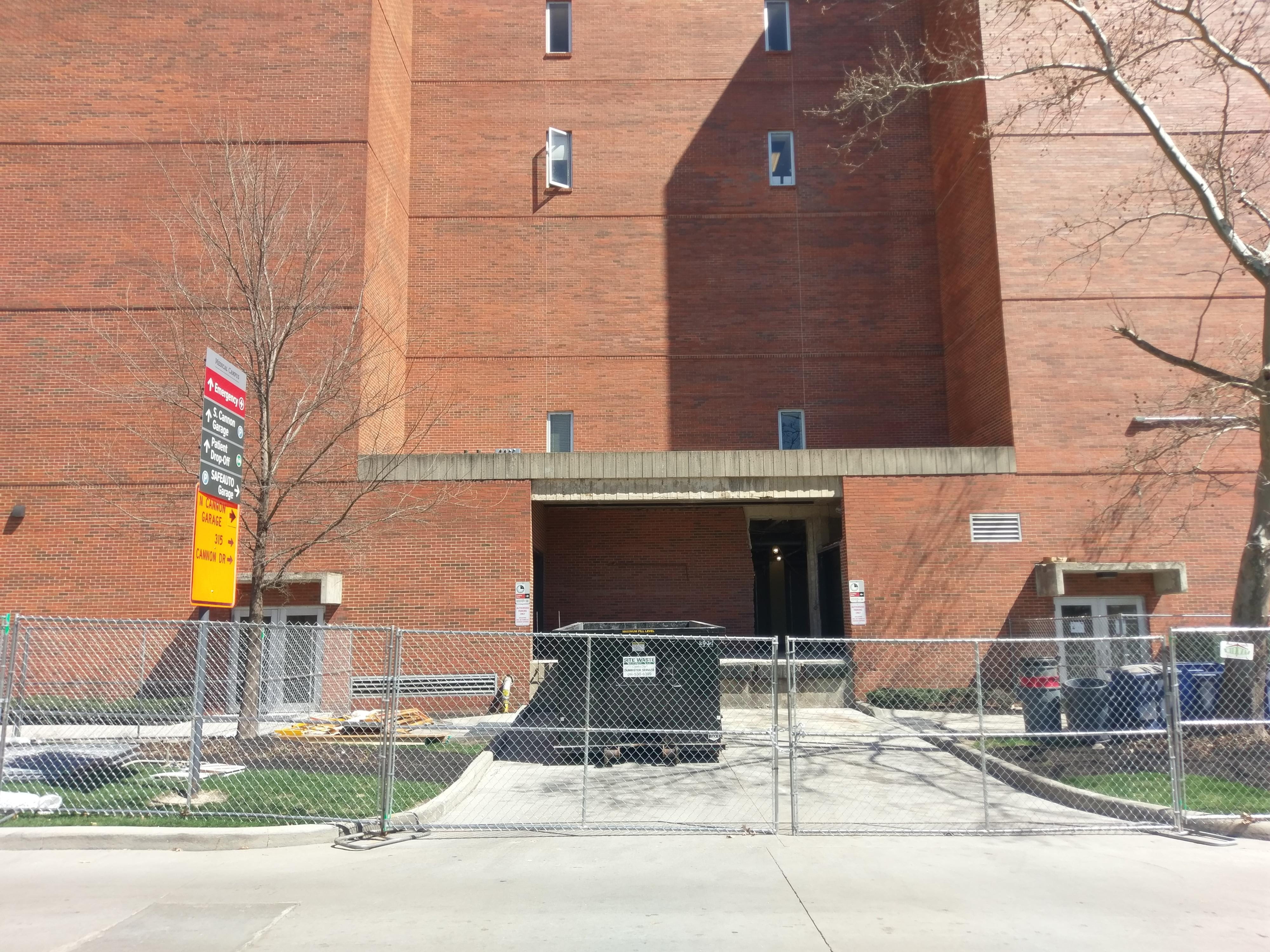 After more than five years of planning and patience, the first floor of Atwell Hall is getting some much needed TLC. The project includes a new entrance, enlarged lobby, renovation of the interior of the first floor, ADA compliant restrooms, elevator updates and more!
The new main entrance is now on the west side of the school and was the most extensive part of the construction process, as the old loading dock was demolished and moved to the south end of the building to provide a greater accessibility to the first floor and a welcoming aesthetic to a more vibrant and collaborative academic environment.
The original, small and dark lobby is being transformed into a modern, bright and expanded study space. "We are going to triple the amount of study and gathering spaces for our students," said Deb Larsen, PHD, FAPTA, FASAHP, director and professor, School of Health and Rehabilitation Sciences.
The new airy lobby features lounge seating, individual study carrels, small-group study spaces, conference rooms, digital communication monitors and a view that looks out onto the green space of the Health Oval and eventually, the new hospital. Furnishings and décor will feature a Buckeye Pride theme and be adorned in our beloved scarlet and gray.
Currently, the Office of Student Services on the second floor, is also being remodeled. All in an effort to provide environments to better serve the needs of our students.
The majority of the construction work will be completed this month to be ready for the start of the school year, with the remaining details to be finished by late November. We invite you to stop by and see the progress for yourself!