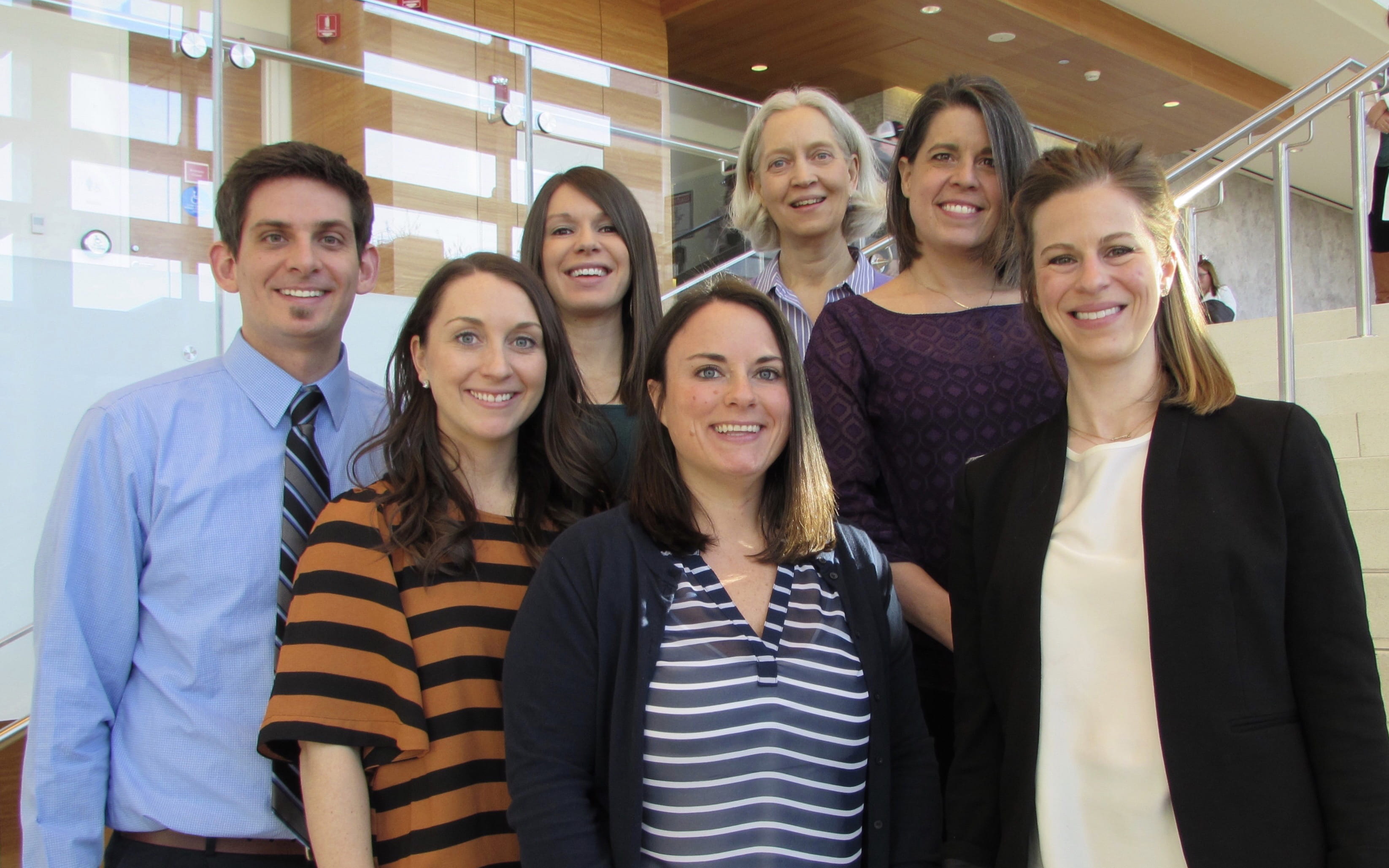 The Ohio State University Wexner Medical Center (OSUWMC), in conjunction with the Physical Therapy program in the School of Health and Rehabilitation Sciences is proud to offer a clinical residency program for physical therapists interested in pursuing a career in neurologic physical therapy. The Residency Program is accredited by the American Board of Physical Therapy Residency and Fellowship Education of the American Physical Therapy Association (APTA). The program offers high quality clinical, educational, and research opportunities to prepare physical therapists to become board certified neurologic specialists. The mission of the program is to graduate practitioners with advanced knowledge, skills, and professional behaviors that will shape the future of neurologic physical therapy through research, education and patient care.

The program is 12 months in length beginning each year in August.
Residents have the unique opportunity to treat patients with diverse neurologic diagnoses across the acute, inpatient rehabilitation, and outpatient settings at the OSUMC. Each resident spends time working in the NeuroRecovery Network (NRN) that provides state-of-the art rehabilitation for individuals with spinal cord injury at Dodd Hall, a nationally-ranked rehabilitation center. This position also includes teaching responsibilities of entry-level neurologic and geriatric laboratories in the School of Health and Rehabilitation Sciences, Division of Physical Therapy. Residents also participate in clinical research and complete a case study during their residency year. Residents are provided opportunities to have personal input regarding learning experiences based on their interests.
Compensation and Benefits:
Residents will be employed full time by the OSUMC, including a benefits package. Salary is commensurate with revenue-generating clinic time. Residents do not pay tuition and most texts needed for the program are provided with no cost. Enrollment in academic courses at OSU is free for the resident.
Eligibility:
Those eligible for physical therapy licensure in the state of Ohio
APTA membership required throughout residency
Application deadlines and materials
Application:
Applications will be accepted from October 1 until December 1. Top candidates will be interviewed on Ohio State campus during March and April. The application should be completed through APTA's centralized application system (RF-PTCAS) at http://www.abptrfe.org/RFPTCAS
Curricular Map
Contact Us
Matthew Willett
matthewwillett@osumc.edu
Outcomes

Why Choose OSUMC Neuro PT

Our People