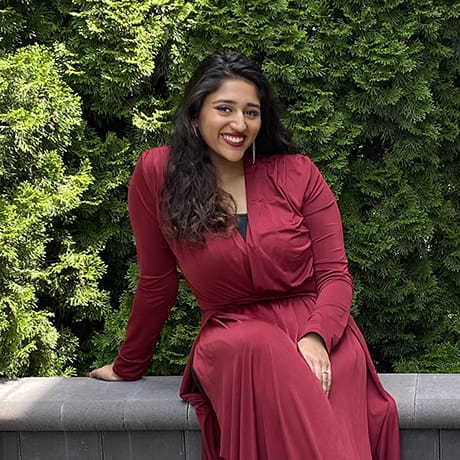 Hometown: Hilliard, OH
Major: Medical Laboratory Science
Minor: Zoology
Class of 2023
Fun Fact: I can fall asleep anywhere and sleep through anything.
Career Path: Pre-med, in hopes of becoming an orthopedic or trauma surgeon
Why did you choose your major?
I chose my major because I liked the idea of being able to explore other health care fields before going to medical school and to see all the paths in health care. I also really liked that it was a small cohort and that we all got to be really close. Additionally, my professors know me on a much more personal level because classes are small, and I can get much more individualized help.
Why do you believe your major was the best choice for your career path?
As a future doctor, I think that it will help me to better understand and appreciate the whole process of getting a diagnosis and how the lab tests work to get the result. Having this understanding helps me to better appreciate all the people that must work together to get a patient an accurate diagnosis and I think acknowledging the roles of others in getting that diagnosis will help me to become a better doctor.
What advice would you give future students planning to pursue this major?
Get involved with an activity that you think will most assist in your career goals. I'm involved with the BuckeyeThon General Body. Working in a big group, where all of us have different roles, really shows me how it takes many people working together to reach one common goal. It is not unsimilar to working on a patient in that sense, as it takes a whole team of people, with different roles, all doing their part to help the patient get better.
What has been the most helpful resource(s) or support to you at Ohio State?
The resources that have been the most helpful for me, have been the advisors, faculty and the HRS Mental Health Counselors. The advisors and faculty have always been more than happy to answer my thousands of questions and help me figure out what would be the best courses for me to take, as well as given me good advice when it comes to thinking about medical school and my future. I have felt very supported by them, and they have helped me become confident in the career path I have chosen. The HRS Mental Health Counselors have been amazing at making sure that they are always here for me. It's so easy to get in contact with them. They have made my experience at Ohio State much easier and have made me feel more at ease with classes and life in general.
What are you doing as a student at Ohio State that you never imagined you'd be doing?
I never thought I would be doing research at Ohio State. As a pre-med student, it is no secret that performing research is very important to get into medical school. However, going to such a big school, it seemed impossible that I would be able to get into a lab because I was never close enough to any of the faculty, didn't think I'd find a lab that would want to work with me and I didn't even know where to begin. Luckily, my advisors helped me get started and even helped me contact faculty. I've been conducting research for over a year and really enjoy what I'm investigating.
Do you feel prepared for the future of your profession?
Yes, I do feel prepared for the future of my profession. Our professors do an amazing job of making sure each one of us is confident in the skills we will need when we enter our careers. They also do a really good job of keeping us up to date on new technology and methods that may be used by the time we start as medical laboratory professionals. Technology and health care are rapidly changing, but the program makes sure that we are changing and learning with it.
What does "The future of health care begins here" mean to you?
To me, it means that we, HRS students, are the future of health care. We are all going to become medical professionals and change the face of health care as we know it. Even though we may not be in our professional schools yet, we are already making an impact on health care with what we are learning now, and as we prepare to go to professional schools or start working in our chosen career paths.