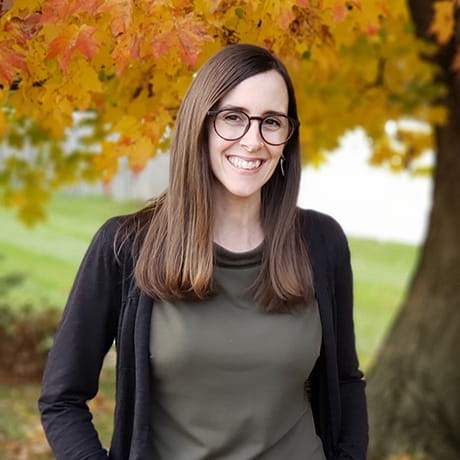 Hometown: St. Petersburg, FL
Major: Master of Dietetics and Nutrition (MDN), BA in Psychology
Class of 2022
Fun fact: My last name is derived from a German word for sausage maker, though I dislike sausage and haven't eaten it since I was a kid!
Career path: After graduation I will be a registered dietitian nutritionist (RDN) with career interests in eating disorders or a community health setting.
Why did you choose your major?
After graduating with a BA in psychology, my original plan was to study neuroscience. I was fascinated with the brain, cognition and memory, and thought that I did not want to work in a counseling capacity. I waited to pursue a graduate degree and in the interim my ever-present interest in nutrition grew. Now, I actually really enjoy the counseling aspect of my chosen future career.
Why do you believe your major is the best choice for your career pathway?
I am most excited about working with individuals or communities to improve overall health, and I ultimately chose to pursue that avenue by addressing nutrition, a sometimes overlooked yet significant aspect of health. Dietetics affords me the opportunity to be a part of the health care team and to directly improve people's lives through a common denominator – food. I hope to use my background in psychology along with my training in nutrition to help people heal from disordered relationships with food, but no matter which field of dietetics I find myself in, I am confident I will be able to grow and continuously learn all while positively impacting the lives of others.
What advice would you give future students planning to pursue this major?
I was initially hesitant to pursue this major based on the competitive nature of the internship matching process. My first piece of advice would be to go for it if it's what you want! Nothing can be gained without first trying. Second, our understanding of nutrition and dietetics constantly evolves, and so a curious and open mindset will serve you well. Lastly, the field is largely homogenous, so even if you feel you do not 'fit the mold' of society's idea of a dietitian, consider the richness of your experiences and perspectives and how they could positively influence both the field as a whole as well as future patients and clients.
What has been the most helpful resource(s) to you here at Ohio State?
Completing a rigorous degree program while juggling internships, outside employment, and maintaining a social life has been demanding. I have found the most meaningful support systems to be my peers from within my program as well as HRS mental health counseling services. Thankfully, HRS recognizes and emphasizes the importance of mental health by providing dedicated counselors to students. Faculty in my program highlighted this resource, which I felt was an important first step in de-stigmatizing mental health. I know I have greatly benefitted from this resource and I encourage other students to as well.
What are you doing as a student at Ohio State that you never imagined you'd be doing?
I have continuously been pushed to grow outside of my comfort zone. As a student I have participated in multiple interprofessional events which simulated real-world health care scenarios. These patient encounters have afforded me the opportunity to practice and learn from peers from outside of my profession, and to speak up and lead, when necessary.
Whether working on a start-up project to encourage and enhance my entrepreneurial skills, or creating a patient education video pertaining to IBS, the application-based learning tasks have allowed me to practice and experience my field in meaningful and interesting ways.
Do you feel you are prepared for the future of your profession?
I absolutely feel prepared for my profession's future, thanks in part to the critical thinking skills which I have been encouraged to develop throughout my program. From my perspective, the future of the dietetics profession is ever evolving in seemingly limitless directions. The didactic portion of my program has prepared me with the foundation necessary to succeed, while the experiential component via supervised practice and networking with other professionals has allowed me to envision a future career path of my own making.
What does "The future of health care begins here" mean to you?
When I think of the future of health care, I picture a more equitable system which encompasses the whole person and takes into consideration social determinants of health. This phrase "The future of health care begins here", to me, serves as a commitment to teach future health care professionals not only how to practice using evidence-based guidelines and up-to-date research, but also how to be lifelong learners while practicing from a place of curiosity, humility and empathy.