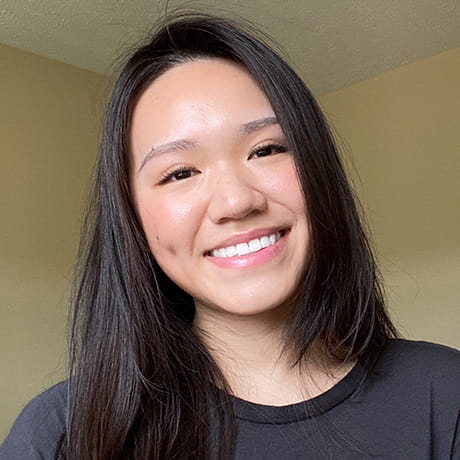 Name: Karen Wu
Hometown: Cleveland, Ohio
Major: Health Sciences
Minor: Chinese
Class of Spring 2021
Fun Fact: I can speak a Chinese dialect that has seven tones.
Career Path: I intend to take a gap year before applying to physician assistant schools.
Why did you choose your major?
When I first came to Ohio State, I chose a major that I knew nothing about. Although I knew that I was interested in health care and medicine, I struggled to find a major that resonated with my own passions. As a first-generation college student, I knew very little about the resources available to me and became frustrated by the end of my freshman year – it seemed as if everyone had an idea of what they wanted to do. It was only after meeting a friend in my second year who was a pre-Health Sciences major, that I became drawn to my major and interested in what it offered.
After researching the Health Sciences major and its requirements, I felt like I had found gold. I wanted a major that was more holistic than a biology major and went beyond scientific knowledge. I felt that the Health Sciences major was the best choice for my career path because it not only incorporates the science aspect of medicine but also prepares me for the interpersonal side of health care and the health care system.
What advice would you give future students planning to pursue this major?
I recommend joining a variety of clubs to meet different people and emphasize finding an internship during the school year or throughout the summer. This advice is personal to me as I found out about my own major after meeting my friend in an ethnic/cultural student organization. It was also in that same organization that I met many friends who were on the same path that I was on. I also recommend volunteering during the school year, as Ohio State has many organizations that are dedicated in improving the underserved communities of Columbus!
What has been the most helpful resource(s) to you at Ohio State?
My professors have been the most helpful and supportive resources. They inspire me to keep pushing forward by using their own experiences to make learning engaging. The professors that I've had were extremely great with communication and were always willing to talk to students!
What are you doing as a student at Ohio State that you never imagined you'd be doing?
Honestly, graduating! As a first-generation college student, it seems unreal that I'll be graduating very soon. While my parents had always emphasized the importance of education when I was a child, filling out the graduation application felt unreal and meant everything to me.
Do you feel you are prepared for the future of your profession?
Despite the uncertainty of the current situation with COVID-19, I do feel prepared for the future of my profession. While I still have a long way to go and strive to be a lifelong learner, the Health Sciences major has given me a better understanding of the health care system and how different aspects of the health care collaborate in ensuring patient success.
What does "The future of health care begins here" mean to you?
Health care is synonymous with change, as the field and its practitioners are constantly improving and evolving. To me, "The future of health care begins here" means that our past and present desires and actions decide how we advance the health care system today and in the future. It means that contemporary health education and information will decide the care that we provide. Indeed, there will always be solutions lying ahead for us to continually improve the lives of others.