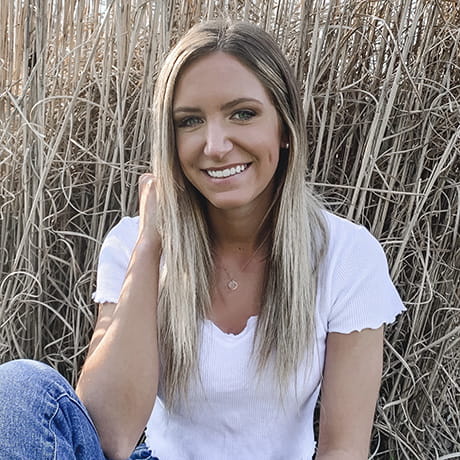 Hometown: Dayton, Ohio
Major: Athletic Training
Class of 2022
Fun Fact: I've broken 15 bones
Career Path: Medical School
Why did you choose your major?
I chose my major because I've worked alongside athletic trainers since middle school. I grew up with a connective tissue disorder which caused me to break multiple bones starting at a young age. Those individuals played such a huge role in my personal life that I wanted to do the same with other athletes. I can relate to athletes on a personal level that not many people can, so I knew this would be a field I would really enjoy and thrive in. I believe this major is the best choice for my career pathway because it really dives into orthopedic and emergency scenarios which can be a good precursor for medical situations in the future.
What advice would you give future students planning to pursue this major?
I'd tell future students to get really involved outside of the classroom and review material daily. Because we are in a clinical setting during the week for many hours at a time, it's important to keep material fresh and to constantly be learning and building off things you've learned in the classroom. Activities that I have gotten involved in outside of athletic training include Pi Beta Phi sorority, Phi Delta Epsilon medical fraternity, volunteering at The Ohio State Wexner Medical Center and working as an Emergency Medical Technician. All these activities have helped me develop leadership skills along with the clinical skills that will be very useful for my future career. The best qualities about Athletic Training at Ohio State are the opportunities it's given me along with family I've developed through the community.
What has been the most helpful resource(s) to you at Ohio State?
My most helpful resources have been the faculty members. Developing relationships with all of them has been so beneficial to my success in this program. In the end, every single one of them wants to see us succeed as future clinicians and genuinely cares about their students.
What are you doing as a student at Ohio State that you never imagined you'd be doing?
I would've never imagined I'd be working with Ohio State's elite athletes. I've watched the athletes on TV since I was a little girl and now, being able to work alongside them, has been an absolute privilege. I just received an NFL internship for this upcoming summer and that has been a dream of mine since getting introduced into this field and I owe it all to my program and this school.
Do you feel prepared for the future of your profession?
I feel that I'm extremely prepared for my future profession. I've had so much patient interaction and have learned to be confident when talking with patients. This is a skill that's beneficial no matter what career you go into. This major is also extremely busy, so I've learned valuable time management skills. Having a full course load on top of 20-30 hours of clinical a week has allowed me to learn to thrive in a busy environment and manage my time well.
What does "The future of health care begins here" mean to you?
"The future of health care begins here" means to me that this school is devoted to the success of future clinicians. This school provides endless opportunities that strengthens their students and sets them up for greatness. They're constantly working to improve the curriculum to ensure the best education possible in today's day and age.