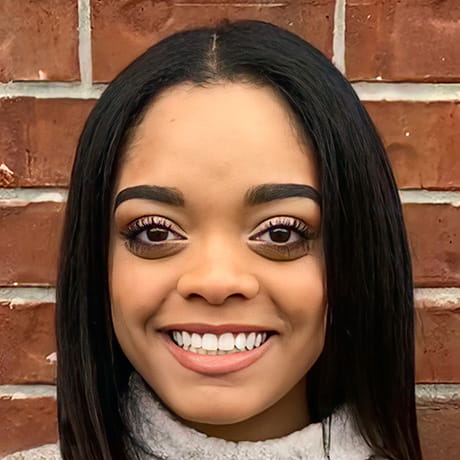 Name: Kennedy Renee Ware
Hometown: Hendersonville, Tennessee
Major: Athletic Training
Class of 2022
Fun Fact: I like interior design and decorating
Career Path: Certified Athletic Trainer


Why did you choose your major?
I chose Athletic Training because I saw the need for more health care professionals in an athletic setting, especially within high school and club sports. An Athletic Trainer (AT) has the experience of being with an athlete before, during and after an injury while gaining their trust to deal with physical and mental health. ATs are there to help prevent, evaluate and manage the treatment of injuries. They work with physicians, physical therapists, nutritionists, sports psychologists and many other personnel that go along with athletics.


What advice would you give future students planning to pursue this major?
This major requires a lot of dedication and commitment. Besides being a full-time student, we also have clinicals ranging from 20-40 hours per week. Being involved with the Ohio State Athletic Training Club, the National Athletic Trainers' Association (NATA) and volunteering are three great ways to help you network and reach your goal of becoming an Athletic Trainer. The best quality about our program is that as undergraduate HRS students, we have the privilege to get hands-on experience that other undergraduates generally do not get until graduate school. We can perfect skills and learn different aspects of Athletic Training from Ohio State Athletics and surrounding high schools and clinics.


What has been the most helpful resource(s) to you at Ohio State?
The Athletic Training program has multiple resources and support for students, such as the advisors and faculty, counseling and consultation, and student health services. The most helpful resource and support that has helped me would have to be the advisors and faculty. At times this major can be very stressful and time-consuming so having advisors that understand the demands and requirements that come from this program is a valued asset.


What are you doing as a student at Ohio State that you never imagined you'd be doing?
As an Ohio State student, I never imagined I would be helping athletes at the 2019 Big Ten Cross Country Championships. Having track & field and cross country for my sophomore clinical rotation, I learned so much about the sport that I didn't know. The dedication and commitment the athletes have to this sport are astonishing, and being a part of their health care team was a real highlight of my time at Ohio State.


Do you feel prepared for the future of your profession?
I feel prepared for my future profession, thanks to everyone involved in the Athletic Training program. They care about helping you through every aspect, from the classes we take to being in a clinical setting. Our professors take the time to make sure we understand everything we are taught. And in the clinical setting, the certified Athletic Trainers help us strengthen our skills and fine-tune any weakness so that we are thoroughly prepared to work in this career.


What does "The future of health care begins here" mean to you?
"The future of health care begins here" means being able to do my part to help the health care system have a meaningful impact on patients and their families. When the health care system works together, it will help value everyone's physical and emotional health.