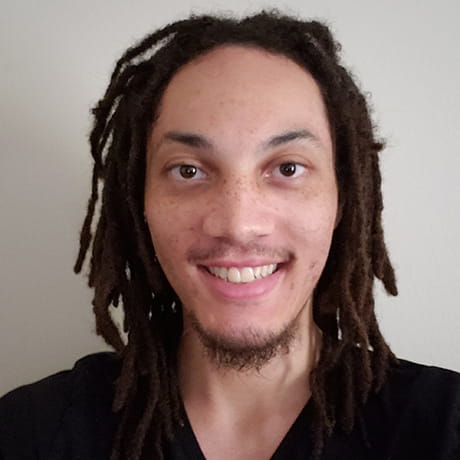 Name: Sean A.M. Stevens-Ferguson
Hometown: Reynoldsburg, Ohio
Major: Health Sciences
Minor: Human Nutrition (I'm also pursuing an associate's degree in Surgical Technology)
Class of 2022
Fun Fact: I'm a tried and true thrill seeker. I've been skydiving. I love riding rollercoasters and I love traveling and having an adventurous lifestyle.
Career Path: I plan to matriculate into a Physician Assistant program.
Why did you choose your major?
I decided to major in Health Sciences because I felt that it would give me an opportunity to gain a comprehensive understanding of health care and the many processes that influence its delivery. In addition, the program is complementary to many of the various prerequisites for Physician Assistant programs. I began my academic career at Ohio State as a Biochemistry major; and while I found the applications interesting, I did not enjoy learning the intricacies of the science. Aside from Health Sciences complementing prerequisites for PA programs, I find the subject matter very interesting. I can definitively say that I enjoy most of my coursework. Furthermore, the information that I have acquired throughout my Health Sciences coursework is extremely relevant to any career in health care.
What advice would you give future students planning to pursue this major?
I would highly recommend that the student gets a job or volunteers in health care so they can further solidify the concepts they are learning in class. As difficult and restricting as it has been at times, having a job has helped me to learn about many contributing factors that ultimately affect the health of an individual and the care that individual receives. Thinking about the various experiences I have had in terms of how behaviors and environmental conditions affect health and health care, has helped me to learn more about many of the concepts that come together to form Health Sciences.
What has been the most helpful resource(s) to you at Ohio State?
The resource that I've found to be most helpful throughout my academic career is by far the faculty. I've been fortunate enough to have had a cast of amazing professors that have helped to facilitate my learning. I have not had the need to utilize many of the resources that are offered by Ohio State but I usually find a way to make use of the various scientific journals made available through Ohio State's libraries.
What are you doing as a student at Ohio State that you never imagined you'd be doing?
I've had the great opportunity to serve as a student ambassador for the School of Health and Rehabilitation Sciences and to join the executive board of the Future Buckeye Physician Assistant student organization, which are both roles that I had not previously envisioned myself fulfilling. I have also been fortunate enough to attend a handful of STEMM conferences, which have also been new and rewarding experiences.
Do you feel prepared for the future of your profession?
I feel prepared to start the next phase of my professional career. I've accumulated a great wealth of knowledge that will aid me in my future endeavors. I am excited to continue my studies as I seek the completion of my degree in Health Sciences. I cannot wait to see the improvements I make as I progress. I feel that Health Sciences has given me an insight into current health care problems and has introduced me to contemporary methods of troubleshooting those problems.
What does "The future of health care begins here" mean to you?
To me, "the future of health care begins here" means that future health care professionals, that will eventually make an impact within their respective fields, start their journey here in the School of Health and Rehabilitation Sciences. It is here where these future health care professionals will begin to formulate new or improve existing methods of advancing the future of health care.