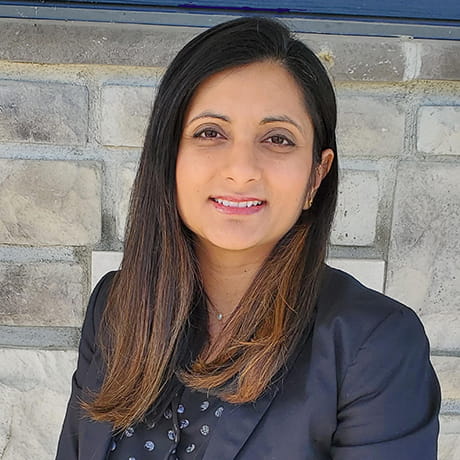 Hometown: Lancaster, Pa
Major: Pursuing Master in Dietetics and Nutrition, Obtained Pharm-D from University of Pittsburgh School of Pharmacy in 2008
Class of 2022
Fun fact: I love baking and cooking with both of my kids!
Career path: I hope to use my education and experience, both as a pharmacist and future dietitian, to improve health outcomes for patients. I am also dedicated to Interprofessional Education and hope to facilitate more connections between the professions of pharmacy and dietetics.
Why did you choose your major?
Being a pharmacist has been a rewarding career thus far. I have always been interested in nutrition, and in the past few years it has evolved into a passion and way of life. I wanted a formal education which would allow me to provide evidence-based Medical Nutrition Therapy to patients. By providing the services of both a pharmacist and dietitian, I hope to provide more comprehensive care and improve health outcomes.
What advice would you give future students planning to pursue this major?
My advice to students who are looking to pursue a Masters in Dietetics and Nutrition at Ohio State would be to come in with an open mind about the profession of Dietetics. Dietetics is a profession with limitless potential and there are many career paths to choose from. It is also a profession which allows you to tap into your own interests and established skill sets as you practice dietetics. Sports Nutrition, Clinical Dietetics, Research and Community Nutrition are just a few of the areas in which students in my class are interested in, however there are many other directions you can take this MDN degree.
What has been the most helpful resource(s) to you at Ohio State?
The MDN faculty is simply wonderful. I have so much respect for our professors who are experts in different aspects of nutrition and are advancing the profession of dietetics in a way which has elevated Ohio State as a national leader in nutrition education. Every professor I have had in the curriculum so far has been approachable, knowledgeable and dedicated to providing exceptional education.
What are you doing as a student at Ohio State that you never imagined you'd be doing?
I never thought I would be back in school at this phase in my life! Having a family and attending graduate school can be quite the balancing act-though I am loving the challenge. My husband has been incredibly supportive as I navigate graduate school and my kids offer plenty of reprieve from schoolwork.
Do you feel prepared for the future of your profession?
I certainly took a leap of faith when I stepped away from work as a pharmacist and decided to pursue a degree in nutrition. Though I do not know exactly what my work title will be in the future, I am determined to combine the skill sets of a pharmacist and dietitian in order to help improve health of patients.
What does "The future of health care begins here" mean to you?
"The future of health care beings here" is more than a vision, it is a promise. A promise in which The Ohio State University prepares students for the dynamic, challenging world of health care by delivering excellent education, dedicated professors and unparalleled resources. Proud to be a Buckeye and in my case – never too late to be one!