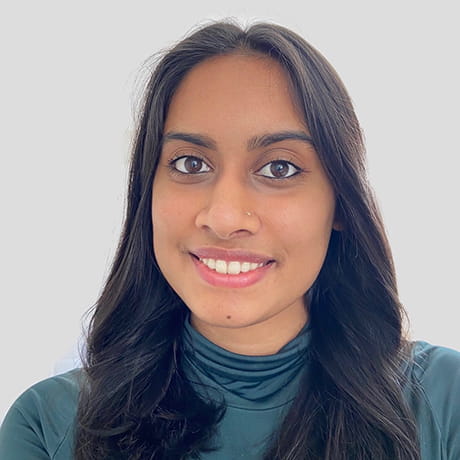 Name: Nishkala Palachandra
Hometown: Delaware, OH
Major: Health Sciences Major
Minor: Pharmaceutical Sciences
Class of 2021
Fun Fact: I can speak four languages!
Career Pathway: Occupational Therapy at The Ohio State University
Why did you choose your major?
I chose to pursue a degree in Health Sciences because I believed that it would best prepare me for a career in the field of health care. Since health care is such a massive and diverse field, a major in Health Sciences would allow me to learn about health promotion and how to care for the patient population.
What advice would you give future students planning to pursue this major?
The best advice I can offer the future student planning to pursue this major would be to make sure the major is the right fit for them. I believe that the best qualities about the HRS program is that it prepares the students well for health-related careers and allows them to gain skills necessary for pursuing higher graduate level education.
What has been the most helpful resource(s) to you at Ohio State?
The most helpful resources for me have been the welcoming and supporting staff here at Ohio State. Every professor and faculty member does their best to ensure everyone's needs are met and fosters overall student growth. Other on campus resources such as the Younkin Success Center and the Student Health Services are also useful tools to take advantage of when needed.
What are you doing as a student at Ohio State that you never imagined you'd be doing?
I would say my involvement in organizations such as PenPALS is something that I never imagined I would have the opportunity to accomplish. I work to write to and mentor inner-city elementary students and instill a love of learning. This has allowed me to grow and prosper not only as a student, but as a member of the community.
Do you feel prepared for the future of your profession?
Yes, I definitely feel that Ohio State and HRS Health Sciences major has prepared me the most for my future profession. The main reason, is the well-constructed curriculum that allows students to learn the necessary skills to attend graduate school or a health care career. Likewise, Health Sciences allows students to study all aspects of health, disease and body function.
What does "The future of health care begins here" mean to you?
This quote essentially means that we are the future of health care workers. So, it is vital for us to have the necessary education and fortunately HRS uniquely prepares students for a career in health care.