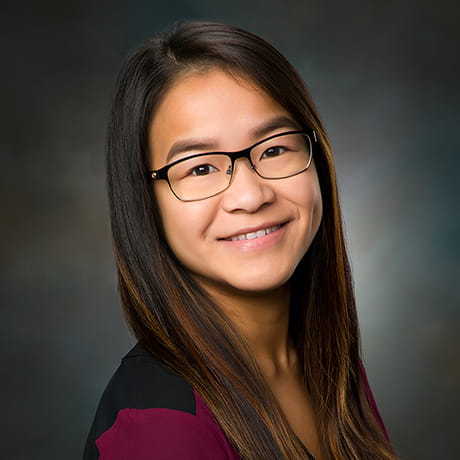 Name: Molly A. McNulty
Hometown: Canton, Ohio
Major: Respiratory Therapy
Minor: Medical Humanities Minor
Class of 2022
Fun Fact: In high school I performed in a band concert on the Great Wall of China.
Career Path: After graduating, I plan on staying in Columbus to work as an RRT for a few years, and then possibly move around the states doing travel work. I also have interest in one day pursuing PA school.


Why did you choose your major?
My journey to Respiratory Therapy took a lot of turns, came with challenges and I had a few roadblocks along the way. Going into undergraduate, I didn't have a set idea of what I wanted to pursue so I took classes in subjects I enjoyed in high school like psychology, anatomy and biology. I looked into many different paths like nursing, pre-med and even business for a short time. It wasn't until my third year that I learned about Respiratory Therapy by meeting friends who were in program and meeting with faculty members. I know Respiratory Therapy is where I belong because while the course work is challenging, every day I look forward to learning new things, working with our equipment and caring for patients during clinicals. I love being on my feet and working in an environment where every day is different. The Respiratory Therapy program is also quite small when compared to the undergraduate population of almost 50,000 students; which makes it feel like a home within a home. We truly are like a family because I've made some great friends and the faculty are so supportive and committed to our success.
What advice would you give future students planning to pursue this major?
I highly recommend getting involved in clubs or organizations that genuinely interest you. There are so many different options and niche clubs at Ohio State, so you're bound to find something that draws you in. Several clubs also have opportunities for leadership positions, which is important in building interprofessional, organizational and communication skills needed for working in the health care field. I also recommend connecting with the faculty and current students of the programs you are considering pursuing. This will give you a better perspective of course load, expectations and scope of practice to help you determine if a program would be a good fit.
What has been the most helpful resource(s) to you at Ohio State?
College can be an extremely stressful time, so the Younkin Success Center has been a great resource in helping me with my mental health and establishing my career goals. I utilized Counseling and Consultation Services when I was at a low point, and it definitely helped turn around my mental health and gave me a new outlook on life.
The HRS advisors were also very supportive in helping me narrow down my search for a major, and one of the many reasons I found Respiratory Therapy!
What are you doing as a student at Ohio State that you never imagined you'd be doing?
Currently, I am the Chief of Marketing for the student non-profit organization Universal Health Aid: Columbus (UHAC). Every year we work hard to plan our annual Free Health Screening for underserved areas in Columbus. We bring together doctors, nurses and mental health counselors to provide free care to community members who do not have regular access to health care services. UHAC has helped me build a strong sense of empathy towards the patients I meet and has given me a greater appreciation for community public health services. I never thought that I'd be able to help combat health care inequality and social determinants of health in such an impactful way.
Do you feel prepared for the future of your profession?
With the number of hours I spend in class, lab, clinicals and studying, I don't know how I couldn't be prepared! The RT faculty do an excellent job at teaching and leave no questions unanswered. The curriculum is very hands-on, so we get a good amount of experience with equipment well before even starting clinicals. Also, the whole RT class is so supportive and encouraging. Grades never feel like a competition because we all want each other to succeed!
What does "The future of health care begins here" mean to you?
To me "The future of health care begins here" means that we as students have the amazing opportunity to gain invaluable knowledge and experience while at Ohio State to shape what healthcare will be like for future generations to come. With the exponentially increasing elderly population, advancing technologies and occurrences of public health crises, it is vital that we be fully prepared to take on the ever-changing landscape of health care.