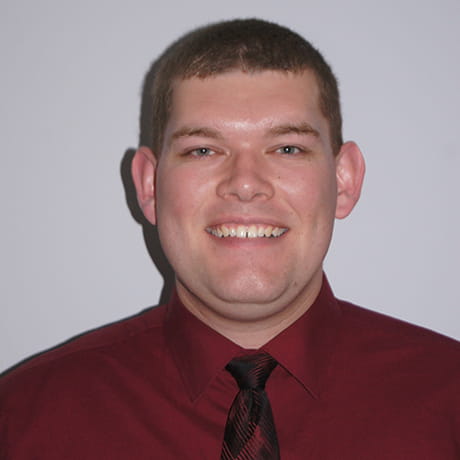 Name: James K. Leach
Hometown: Dublin, Ohio
Major: Radiologic Sciences and Therapy, Radiation Therapy Track
Class of 2021
Fun Fact: I have been to Walt Disney World over 40 times (I lost count) while living in Ohio.
Career Path: Radiation Therapist
Why did you choose your major?
Radiation Therapy was not my first career pathway and Ohio State was not the first university I attended. I started my career at Walsh University where I pursued and earned a Bachelor of Science in Biology. I also minored in Mathematics and Chemistry on my way as a Pre-Medical School student. During my senior year at Walsh University, I lost the drive for medical school but wished to pursue a degree in the medical field, which is when I found the Radiation Therapy Program at Ohio State. I was always interested in the Radiology field and knowing people who have suffered from cancer, led me to pursue this field.
What advice would you give future students planning to pursue this major?
Get to know your classmates. In my class, there are only 10 students, which is very helpful when you all get along and help each other through your classes. The students in the program take the same classes at the same time, so group study sessions helped me grasp the material. For students that are still examining their options for a degree to pursue, do not be afraid to change majors if you find something that interests you more. I went to Walsh University wanting to go to medical school and ended up pursuing the Radiation Therapy degree at Ohio State.
What has been the most helpful resource/(s) to you at Ohio State?
The most helpful resources that I have found within the Radiation Therapy program are the faculty and staff within the program. The program director and clinical coordinator are there to help with any questions in all classes or clinical settings because they have been there before. The clinical staff is also a very integral part to your success as many of them have gone through the same program that you are going through.
What are you doing as a student at Ohio State that you never imagined you'd be doing?
I never thought that I would be getting so much clinical experience at Ohio State. I figured I would be doing clinicals two or three times a week and going to class during the off days; however, I'm attending clinicals five days a week and two days a week we spend a full day in the clinic.
Do you feel prepared for the future of your profession?
All the clinical time has led me to becoming more confident in my work and has prepared me the best for when I graduate. It is the focus on clinic that has led to the confidence I have in being prepared for my work as a future Radiation Therapist.
What does "The future of health care begins here" mean to you?
For me, the quote means that those of us in school are going to be put to the test earlier than in the past. When I was pursuing a degree that would lead to medical school, it became very apparent that most of the doctors within the medical field were aging. It has become clear that training to become a medical professional may need to be accelerated to overcome this increase in retirements from an aging medical field. For us and for educational institutions, it has led to changes in the curriculum to better prepare students for their specific fields as soon as they graduate.