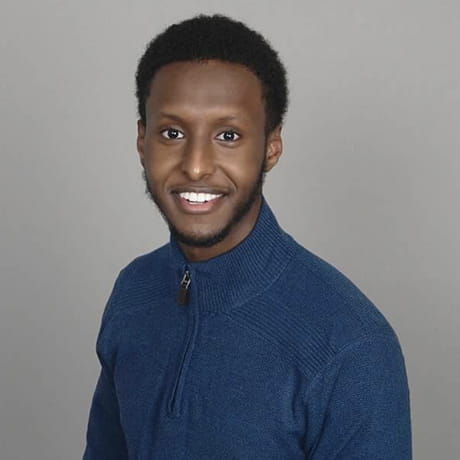 Hometown: Columbus, Ohio
Major: Radiography
Class of 2022
Fun fact: One of my favorite things to do is travel.
Career path: I look to further my experience in Radiography and pursue a position as a travel Radiographer. Earning a bachelor's degree allows me to further my education, so that will always be something I consider.
Why did you choose your major?
I've always been intrigued by the thought of working anywhere across the world, choosing a career that lands me in a hospital makes that possible. Radiography was a great choice for me, I've come to love it. I feel as though my skills apply best to this field. Radiographers play an important role in health care, a lot of times they are the first step in finding out what is wrong with a patient. I enjoy this crucial role we play. Being able to see inside the human body is also incredibly interesting.
What are the best qualities about your program?
The best quality of my program is the clinical experience provided. This program gives you the opportunity to rotate to many clinical sites to give you an understanding of how things operate in different facilities. Along with that, you're given an opportunity to work and get familiar with different types of equipment. You're also taught how to communicate with other health care professionals around the hospital. This is very important. In the clinical environment, the most demanding situations often involve multiple health care professionals working on a patient at the same time.
What has been the most helpful resource for you at Ohio State?
For me, the faculty has been the most helpful resource. The professors are incredibly understanding and answer questions to the best of their ability. The radiographers we work with allow us to practice what we're taught and show us different ways of doing things.
What are you doing as a student at Ohio State that you never imagined you'd be doing?
As a student, I never thought I'd be playing such an important role in a patient's health care. Being able to work at the medical center is a surreal experience. Exposure to everything a Level I trauma center has to offer adds to the required experience for a career in health care.
Do you feel you are prepared for the future of your profession?
I definitely feel prepared for a career in my profession. As mentioned earlier, this program provides a great clinical experience that exposes you to many different environments. I've been given the opportunity to learn protocols at different facilities and learn how to operate a variety of equipment. In the classroom, you're provided with information that directly translates to the clinical environment. You're tested on material you will need to know for certification. You're also tested on your ability to correctly perform the duties of a radiographer. This goes from imaging a patient to starting IV's. It's a process, a process with checkpoints. Clinical exams are put in place to make sure you've retained the knowledge learned in the classroom. Maintenance evaluations are put in place to ensure that you haven't lost the clinical skills taught in lab. At the end of all of this, feeling prepared for a future in radiography is inevitable.
What does "The future of health care begins here" means to you?
To me, "The future of health care begins here" means that HRS is the foundation of health care. The practices you're taught to develop should be practices you keep throughout your career. Everyone involved in HRS plays a specific role that contributes differently, but each role has its importance.