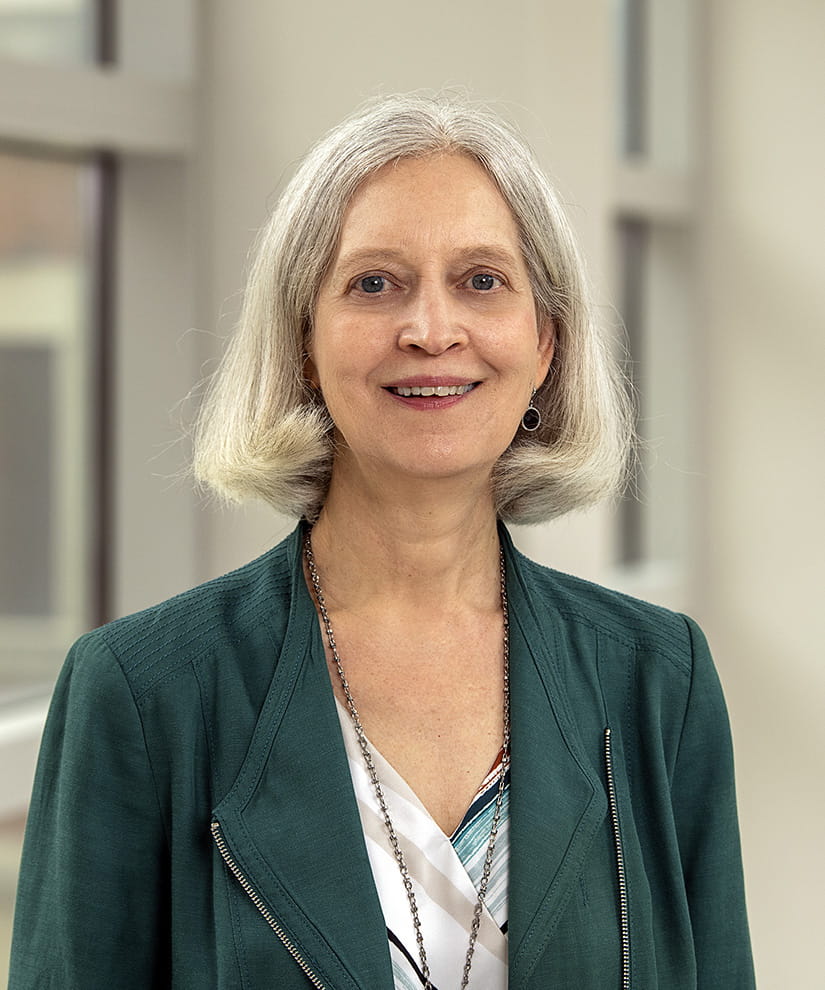 Overview
Professor-Clinical
Health and Rehabilitation Sciences
516R Atwell Hall
453 W. 10th Ave.
Columbus, Ohio 43210

Phone: 614-688-5942
Email: Kloos.4@osu.edu
Primary Professional Areas of Interest
Research Focus
Individuals with neurodegenerative diseases such as Parkinson disease (PD), Huntington's disease (HD), amyotrophic lateral sclerosis (ALS), and multiple sclerosis (MS) experience declines in balance and gait that over time lead to falls and decreased quality of life. Our
Mobility and Exercise in Neurodegenerative Disorders (MEND) lab
is focused on research related to assessments and interventions to improve balance and gait and prevent falls in individuals with neurodegenerative diseases. The MEND Lab researchers created a
HD Exercise Video
with support from the OSU Huntington's Disease Center of Excellence and the OSUMC Service Board.
In the area of assessments, we have conducted studies to determine the best outcome measures to detect balance and gait impairments, predict fall risk, and measure changes in these areas over time in individuals with ALS, PD, HD, Dementia with Lewy bodies, and Alzheimer's disease. Our lab has conducted studies to determine effective interventions to ameliorate balance and gait impairments and prevent falls in individuals with HD, PD, and multiple sclerosis. Beneficial effects of interventions such as the use of rollator walkers, playing the video game Dance Dance Revolution, treadmill walking, and administration of the anti-choreic medication tetrabenazine on balance and gait measures were demonstrated in these studies. Our restorative approach of using targeted interventions to improve or maintain balance and gait functions through intensive training or medication to induce neuroplastic changes rather than through compensation is innovative in the field.
Recent Research
Kloos, A., Fritz, N., Kostyk, S., Young, G., Kegelmeyer, D. (2014). Clinimetric properties of the Tinetti Mobility Test, Four Square Step Test, Activities-Specific Balance Confidence Scale, and spatiotemporal gait measures in individuals with Huntington's disease. Gait Posture, 40(4), 647-651.
Kloos, A., Fritz, N., Kostyk, S., Young, G., Kegelmeyer, D. (2013). Video game play (Dance Dance Revolution) as a potential exercise therapy for Huntington's disease: a controlled clinical trial. Clin Rehabil, 27(11), 972-982.
Recent Presentations
Kloos, A., Fiumedora, N., Fritz, N., Kostyk, S., Kegelmeyer, D. (2015). Safety and feasibility of treadmill training in ambulatory individuals with Huntington's disease. J Neurol Phys Ther, 39, 73.
Kegelmeyer, D., Kloos, A., Fritz, N., et al. (2014). Comparison of gait and mobility measures in dementia with Lewy bodies, Parkinson's disease with dementia, Alzheimer's disease, and Parkinson's disease. Mov Disord, 29(10), E2.
Courses Taught
HTHRSC 5510: Pharmacology
PT 8065S Service Learning in Physical Therapy
PT 8998 Research Practicum
PT 8250 Adult Neurologic Rehabilitation
HTHRSC 7700S Service Learning in Merida, Mexico
PT 8999 Thesis (Case Studies)
PT 8013: Contemporary Issues
PT 7250 Neurologic Basis of Rehabilitation
PT 8650 Advanced Neurologic Rehabilitation
Education
1980: BS, Physical Therapy, University of Wisconsin
1987: MS, Biology, Cleveland State University
2000: PhD, Biology, Cleveland State University
My Research Links