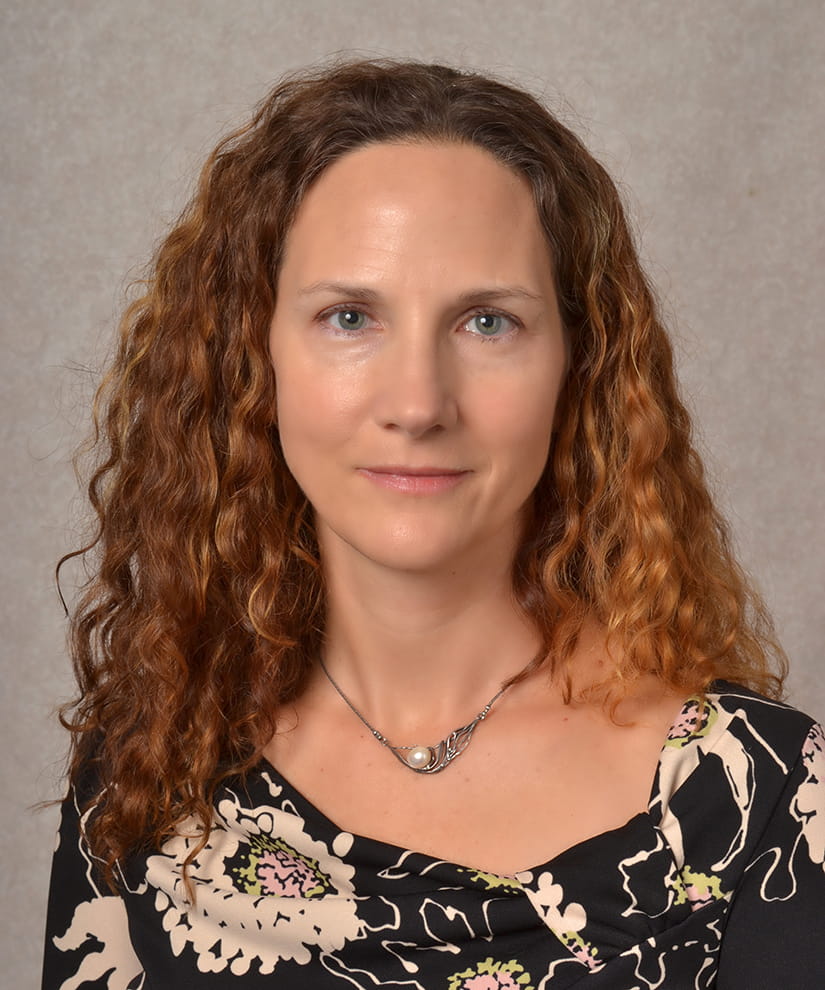 Overview
Associated Clinical Faculty
306K Atwell Hall
453 West 10th Avenue
Columbus, OH 43210
Telephone: (614) 366-8597
Fax: (614) 292-0210
Jennifer.olejownik@osumc.edu
Primary Professional Areas of Interest
Integrative Medicine
Research Focus
My research on integrative medicine initially focused on the paradigmatic tensions of opposing health systems as told through the lens of the integrative provider, and the organizational structures, processes and barriers that inhibit integration. Most recently, my focus has shifted to highlight how integrative strategies are transforming healthcare. Specifically, I have been interested in how integrative therapies help to lower health care costs, enhance patient experience and improve population health. This work naturally led to an exploration of clinical models, especially patient-centered medical homes that prominently feature integrative providers. I am also interested in the role in which integrative therapies play in promoting resilience among late-stage cancer survivors.
Recent Reports & Publications
Jennifer Olejownik (2016) Integrative Patient-Centered Medical Homes: A Profile of The
National University for Natural Medicine. Mercer Island, WA. Academic
Collaborative for Integrative Health, 22 pgs.
Whedon J, Olejownik J, Punzo M, Dehen R, Fogel D, Menard M. (2016) Who Needs
Quality Measurement for Integrative Healthcare? Journal of Alternative & Complementary
Medicine. 22 (11) 853-858.
Jennifer Olejownik (2010). Writing from the Body: Yoga as a Method of Representation, Somatics
Journal, 16(2), 34-37.
Recent Presentations
Presentation, Integrative Strategies as a Response to Cancer at the Cancer Support Community in Columbus, Ohio (2017).
Presentation, The Project for Integrative Health and the Triple Aim: Examples in Practice and the Implications for Underserved Populations at the Integrative Medicine Underserved Conference in Boston, Massachusetts (2015).
Presentation, The Project for Integrative Health and the Triple Aim: An Exploration of Mission and Practice Alignment at the 10th Annual Association of American Medical Colleges (AAMC) Health Workforce Research Conference in Washington, DC (2014).
Courses Taught:
· HRS2530-The Evolving Art and Science of Medicine
· HRS4570-The Role of Integrative Medicine in Society
· HRS4300-Contemporary Topics in Health
Degree information (date, degree earned, school, major)
2007, PhD, The Ohio State University, Educational Policy & Leadership, Somatic Studies in Health & Wellness
1997, MS, Clemson University, Applied Sociology
1994, BA, The Ohio State University, Sociology
Google Scholar