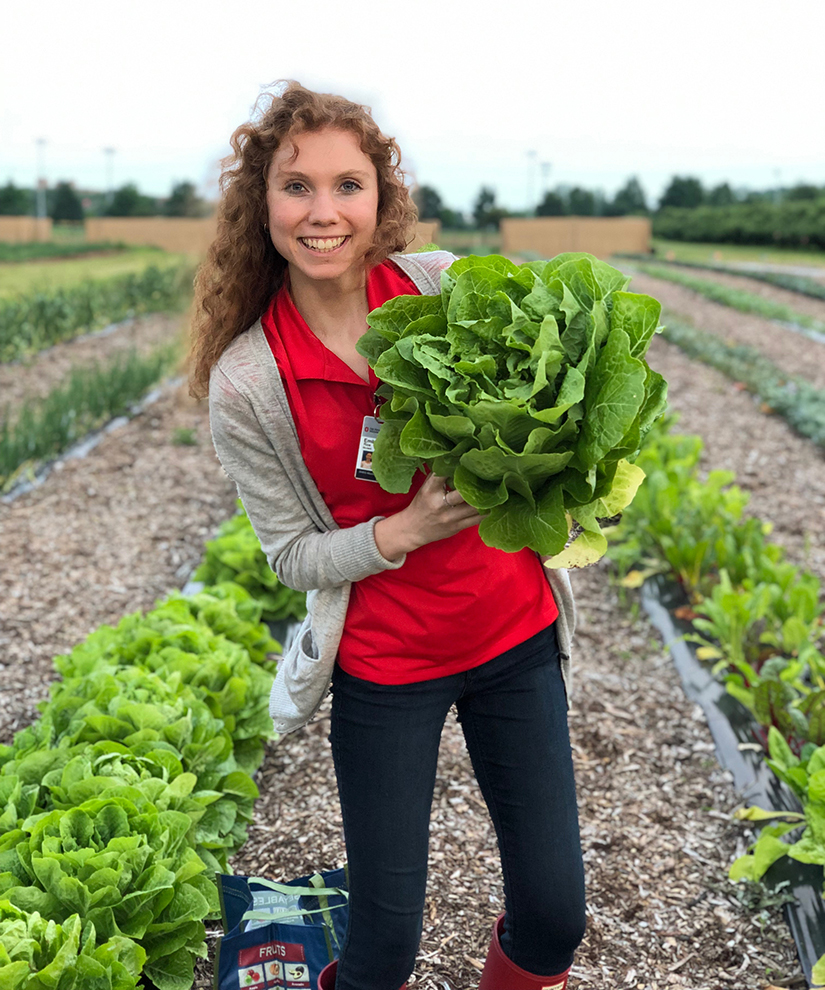 Name: Emily Rice
Year in School: 4th year
Major/Minor: Medical Dietetics
Hometown: Cincinnati, OH (but grew up in San Antonio, TX)
Extra-curricular activities/other organizations at OSU and in the community:
President of Student Dietetic Association

Member of Academy of Nutrition and Dietetics

Leadership board member for Columbus Dietetic Association

Larabar Ambassador

Dexcom Warrior Program (for Type 1 Diabetes)

Community Health Education+

Camden Coalition Hotspotting @ OSU
3 words to describe yourself:
Outgoing, reliable, friendly
Current or recent internship/volunteer activities:
In current internships through medical dietetics undergraduate coordinated program (Garden of Hope/WIC/Camp Hamwi)

Undergraduate anatomy teaching assistant

Flying horse farms
More about me:
Why OSU?

Growing up, my entire family went to Ohio State – grandparents, parents, sister, and aunt/uncle/cousins. I felt as though OSU was home. I was intimidated by the size of the school but after finding my major, friends and cohort, I made a second family at school.

Advice for a new/prospective HRS student:

You will meet A LOT of people. Always be on your best behavior and open to listen. You never know who will be your future boss, preceptor or professor. The world of HRS is small and a close knit group of people.