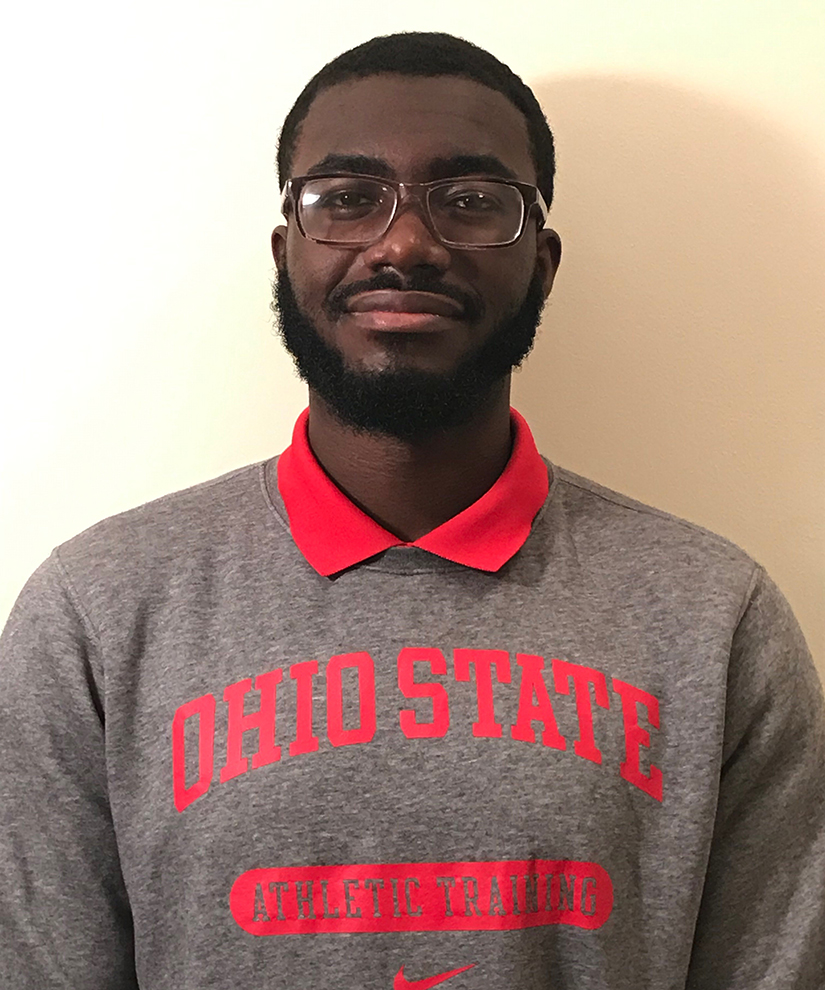 Name: Marc-Ale Augustin
Year in School: 3rd year
Major/Minor: Athletic Training
Hometown: Spring Valley, NY
Extra-curricular activities/other organizations at OSU and in the community:
Bell National Resource Center

Morrill Scholars Recipient

Courtside Café
3 words to describe yourself:
Amazing, energetic, encouraging
More about me:
Favorite spot on campus? Why?

Hale Hall because I enjoy the company of the staff at the Office of Diversity and Inclusion and the services they provide.

Why Ohio State?

I wanted to go to a big sports school so that my athletic training experience could be far more exciting.