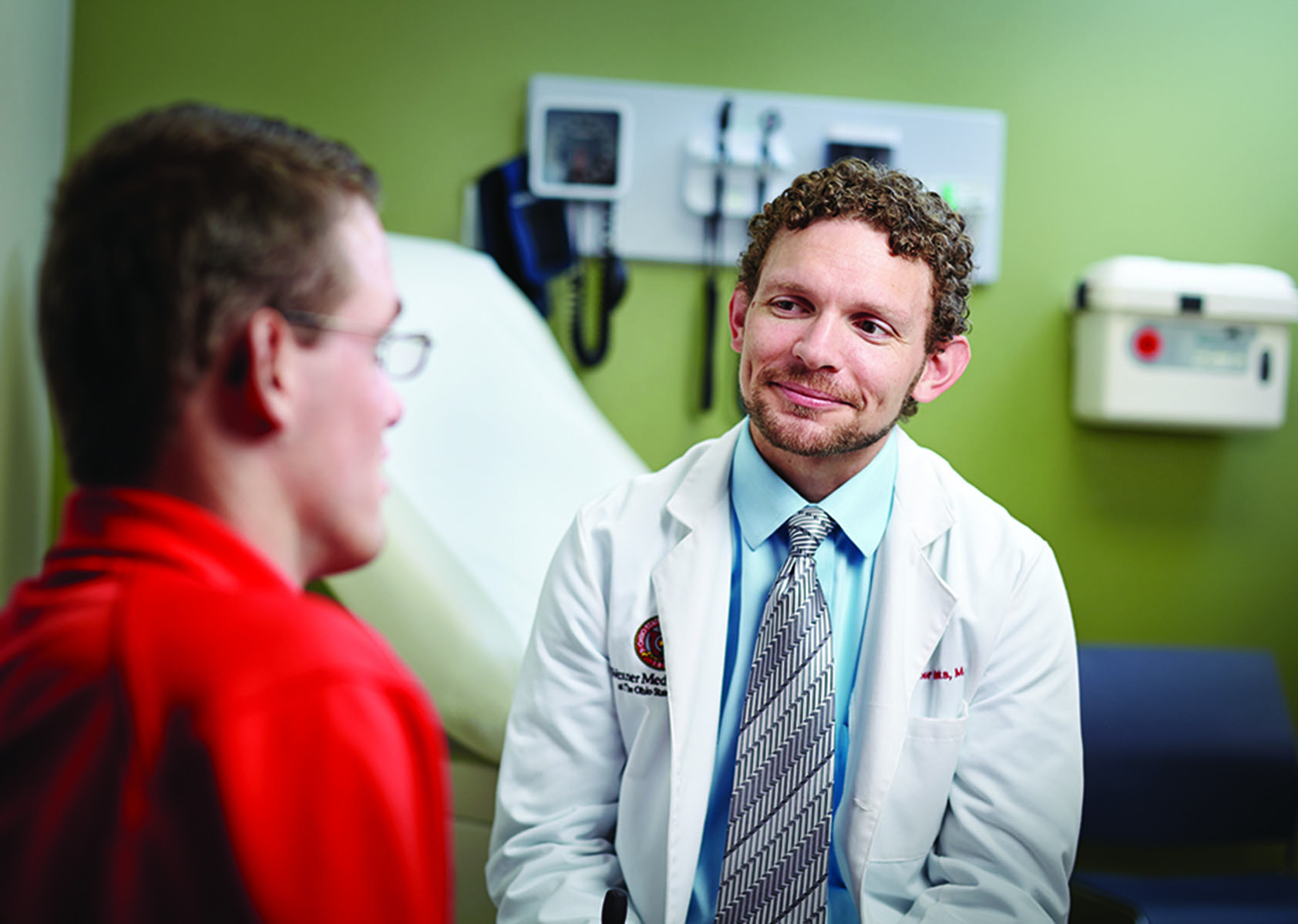 Support CAST this Giving Tuesday!
CAST is a unique program serving a community that is often left behind in healthcare: teens and young adults with autism.

Patients like Max (pictured above with his mother, Maria) can have a difficult time transitioning from a pediatrician who understands autism to adult providers who aren't as familiar with the condition. Many of these patients end up going without preventative care altogether, putting their health at risk.

Dr. Chris Hanks, MD, (left) and the staff at CAST are experts in the field of autism care. They provide a calming, personalized experience for each patient who comes to CAST for primary healthcare.

Your generosity this Giving Tuesday will make it possible for more people with autism, like Max, to receive the personalized primary care they need.
How You Can Help
Donate Online
Make a gift online and help improve the lives of our patients.
Donate by Mail
The Office of Medical Center Development
P.O. Box 183112
660 Ackerman Road
Columbus, OH 43218-3112
Share