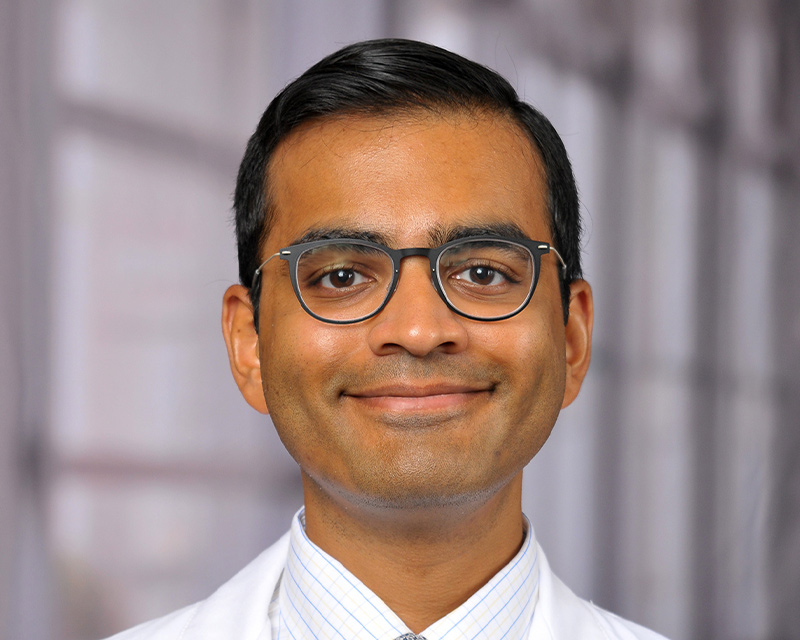 Clinicians in the Department of Urology at The Ohio State University Wexner Medical Center and The Ohio State University Comprehensive Cancer Center – Arthur G. James Cancer Hospital and Richard J. Solove Research Institute (OSUCCC – James) are embarking on an initiative to improve prostate cancer outcomes and reduce disparities in care among certain high-risk populations.
Aided by a three-year institutional grant, urologists will collaborate with primary care providers (PCPs) who manage a high proportion of patients covered by Medicaid, including African American men who are disproportionately affected by prostate cancer. When those providers perform evidence-based prostate cancer screenings, their patients with elevated prostate-specific antigen (PSA) levels will have access to the advanced diagnostic technologies and treatments available at Ohio State.
Socioeconomic disparities linked to decreased access to care
The Medicaid population has known disparities in access to prostate cancer care, as have African American men. Compared to other American men, African Americans are almost twice as likely to develop and die from prostate cancer.
"Multiple factors explain disparities in prostate cancer outcomes," says urologic oncologist (OSUCCC – James) and assistant professor Shawn Dason, MD. "Studies suggest there are genetic, environmental and behavioral links, as well as socioeconomic factors that influence access to timely prostate cancer screening and treatment. This initial lack of access to appropriate screening and treatment likely increases the risk of prostate cancer metastases and death years later."
To help address this specific barrier, Dr. Dason recently received a "patient care innovation award" — a funding mechanism reserved for projects that aim to improve health outcomes in the Medicaid population — from the Ohio State Wexner Medical Center. Following the July 2021 funding start date, he and several colleagues will build a program that offers multidisciplinary prostate cancer care, including access to clinical trials, to high-risk and socioeconomically disadvantaged men throughout central Ohio.
Collaboration is key to comprehensive care
To reach its target patient populations, the team plans to leverage campus- and community-wide partnerships.
"At Ohio State, we're assembling a core team of physicians, researchers and other staff who specialize in prostate cancer diagnosis and treatment," Dr. Dason says. "This includes specialists in urology, medical oncology and radiation oncology, as well as pathologists and genetic counselors."
The team will initially focus on community outreach. Their goal is to help educate local PCPs about current prostate cancer screening guidelines and to encourage them to screen African American men and other high-risk patients more proactively.
"We'll establish a referral process that gives their patients prompt access to our program," Dr. Dason adds. "Men with high PSA levels can come to us for further testing and, if cancer is confirmed, for detailed molecular characterizations that help guide treatment decisions."
Team members also plan to implement virtual care options that help make the health care experience more efficient and convenient for patients and providers alike. They will track whether telemedicine consultations help reduce patient no-show rates, decrease the time from screening to diagnosis and improve treatment compliance.
Facilitating enrollment in clinical trials
Because African Americans and men of low socioeconomic status are frequently underrepresented in clinical trials, Dr. Dason and his colleagues intend to promote inclusion in scientific research as a cornerstone of their new program.
"We've found that patients who take part in clinical trials often have the best outcomes, because they receive the newest treatments and are monitored so closely," Dr. Dason explains. "One of our priorities is making sure that the Medicaid population has access to the most promising research protocols. We want to change attitudes about clinical trial enrollment for traditionally underrepresented patients, especially African American men who are disproportionately affected by so many diseases."
The team's potential research studies may include:
How to better characterize localized, low- to intermediate-risk prostate cancers
Improving risk stratification using genomic markers of hereditary prostate cancer
Investigating the safety and efficacy of focal therapy
Establishing optimal treatment decisions within different patient populations
Evaluating patient preferences regarding prostate cancer management
"I'm grateful for this funding because I'm confident our program will help meet a significant community need," Dr. Dason says. "By acknowledging and tackling disparities that reduce access to early prostate cancer diagnosis and treatment, we have an opportunity to really make an impact."