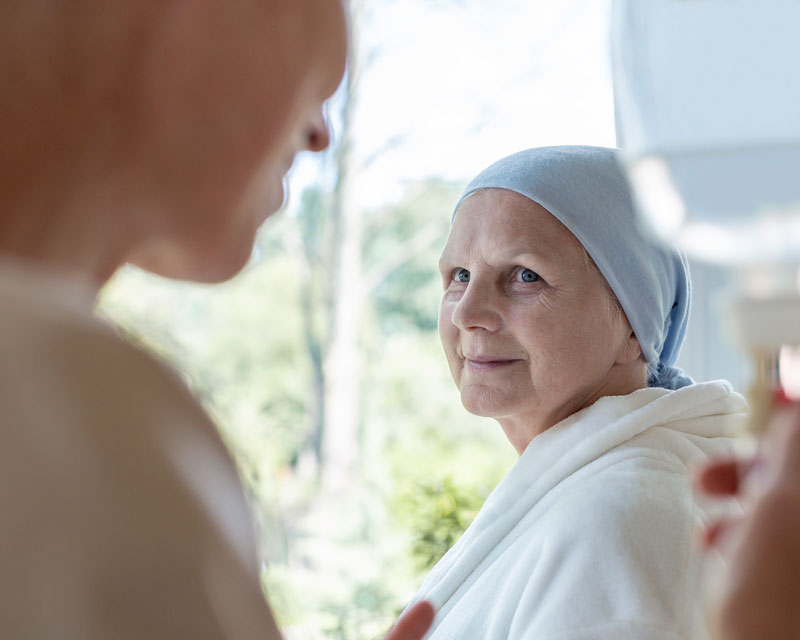 Upper tract urothelial cancer is often treated by surgical removal of the affected kidney and ureter, a procedure called nephroureterectomy. Though surgery is the mainstay of treatment for localized disease, it's thought that perioperative chemotherapy may be helpful in improving outcomes. But deciding whether to administer chemotherapy before or after surgery can be a dilemma. Until the kidney is removed and analyzed for staging, it's difficult to know if chemotherapy is really needed for a particular patient. And yet many patients are unable to receive chemotherapy after surgery because their kidney functions drop to levels where the usual chemotherapy cannot be used.
Shawn Dason, MD, a urologic oncologist at The Ohio State University Comprehensive Cancer Center – Arthur G. James Cancer Hospital and Richard J. Solove Research Institute (OSUCCC – James) and an assistant professor in The Ohio State University College of Medicine's Department of Urology, conducted a study to determine when perioperative chemotherapy should be administered in patients undergoing nephroureterectomy.
Dr. Dason's findings suggest that preoperative chemotherapy should be used selectively, as it may not be necessary for all patients — and only a minority of patients who truly need chemotherapy will be rendered ineligible by nephroureterectomy.
Chemotherapy when and why?
Patients with upper tract urothelial cancer have a reasonably high recurrence rate, Dr. Dason says, which may often result in death. Chemotherapy may be used in conjunction with surgery to treat upper tract urothelial cancer more effectively to limit disease recurrences. The problem is knowing when to give chemotherapy to provide the most benefit for patients.
After a nephroureterectomy, patients have only one remaining kidney. Patients requiring chemotherapy treatment may have reduced kidney function and may no longer be candidates for this postoperative treatment. Due to this concern, Dr. Dason says, "there is a lot of enthusiasm for maybe giving the chemotherapy before surgery." The rationale is that both kidneys are still functional before surgery; consequently, more people may be candidates for chemotherapy treatment.
The downside of this is that without knowing the stage of a patients' cancer, preoperative chemotherapy may not be necessary. Dr. Dason cautions that "chemotherapy can be quite toxic with significant side effects, so if patients don't actually need it, it should not be given."
These unknown factors underscore the importance of establishing safe and effective guidelines for treating patients when combining nephroureterectomy and chemotherapy treatments.
10 years of nephroureterectomy treatment records provide the evidence
Dr. Dason's study aimed to determine the likelihood that patients with upper tract urothelial cancer would benefit from preoperative chemotherapy. He and his team reviewed the treatment records of a large cohort of patients with kidney cancer who underwent nephroureterectomies over the past 10 years. As one of the country's top-ranked and most widely used treatment centers, the OSUCCC – James accumulated enough existing information to provide one of the largest contemporary cohorts of patients that had undergone this operation at a single center.
Results that drive recommendations
The results of this research were determined by analyzing the post-nephroureterectomy pathology and clinical records of former cancer patients treated at the OSUCCC – James. Patients with stage 2 or 3 cancer were identified as candidates for preoperative chemotherapy, while patients with early stage cancers were not considered candidates for chemotherapy.
What Dr. Dason found is that the number of patients who could have benefited from receiving chemotherapy but could not receive it due to renal function was actually very low, around 11%. This finding indicates that the majority of patients could receive chemotherapy after surgery or ultimately did not need it; consequently, these findings didn't support the routine administration of preoperative chemotherapy.
Given the concern of chemotherapy overtreatment and the potential for toxicity, Dr. Dason concluded, "We probably should preferentially give chemotherapy after surgery unless a patient had clear risk factors that might suggest they should not receive it."