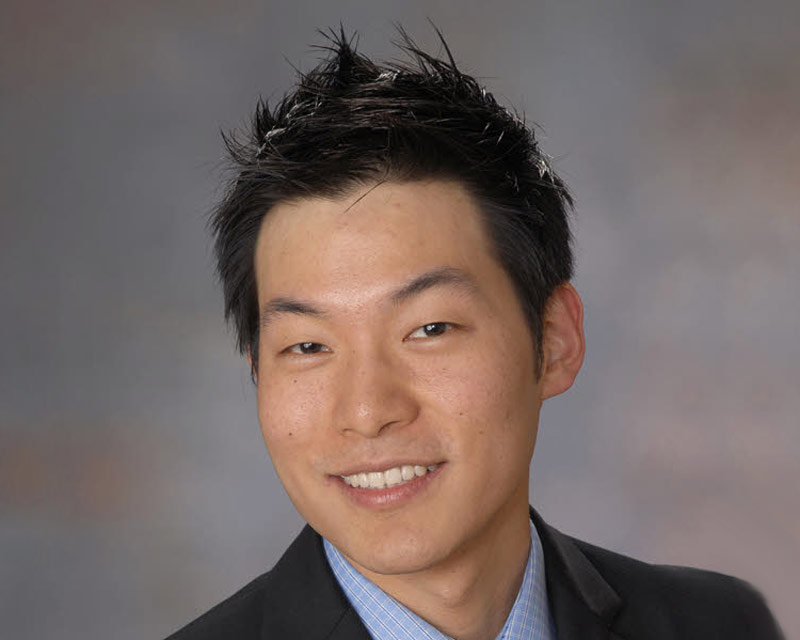 Urologists have been using holmium laser enucleation of the prostate (HoLEP) for more than 25 years to treat urinary obstruction due to benign prostatic hyperplasia (BPH). Many consider the minimally invasive procedure to be the new gold standard for surgical management of BPH, with significant advantages over transurethral resection of the prostate (TURP).
However, urology practices have been slow to adopt HoLEP, partly because the learning curve for surgeons is steep. One estimate suggests it can take up to 50 HoLEP procedures for an operator to become proficient.
Matthew Lee, MD, will have done about 350 HoLEP surgeries by the time he joins the Department of Urology at The Ohio State University Wexner Medical Center in September. Lee is completing a two-year endourology fellowship with Amy Krambeck, MD, at Northwestern Medicine in Chicago, where he helped introduce the procedure with a same-day discharge pathway in early 2021.
Lee is enthusiastic about launching HoLEP at the Ohio State Wexner Medical Center. He notes that HoLEP is a versatile treatment capable of treating prostates of any size, including very large prostates, and treating patients who have persistent symptoms after a previous procedure such as UroLift, Rezūm or TURP. In addition to being minimally invasive, HoLEP completely removes obstructive prostate tissue, preventing any chance of adenoma regrowth. Indeed, the outcomes are impressive — a recent study demonstrated a retreatment rate of 1% at 20 years post-surgery.
HoLEP techniques and laser technology have advanced significantly in recent years, Lee notes. For example, the MOSES 2.0 holmium laser, introduced in 2020, provides faster prostate enucleation and faster hemostasis than first-generation HoLEP technology, significantly reducing overall surgery time and bleeding.
Lee says that with appropriate patient selection, surgeons can successfully perform same-day discharge after HoLEP without an increase in postoperative complications. Patients who should remain in the hospital overnight include those with significant comorbidities and those who have more blood in the urine than expected after the procedure.
Lee recently helped author a study published in Urology that investigated the barriers to implementing a same-day discharge HoLEP pathway. He and his co-authors based their findings on surveys completed by the intraoperative and postoperative surgical staff at Northwestern before implementing the pathway and six months after implementation.
The most common factors causing apprehension both pre- and post-implementation included the degree of hematuria, risk of failure of the same-day void trial and risk of readmission or unplanned emergency department visit. These concerns were largely alleviated after the six-month period because of adequate support from the surgeons and staff members' experience gained with the procedure.
He and his colleagues also recently published a study showing that same-day discharge after HoLEP reduced hospital costs by an average of $747 per case without an increase in complications. It was the first study of its kind to show a cost benefit for performing HoLEP with the MOSES 2.0 holmium laser.
Lee says that being part of the HoLEP launch at his current institution provided valuable experience that will guide his efforts to establish similar pathways at the Ohio State Wexner Medical Center.