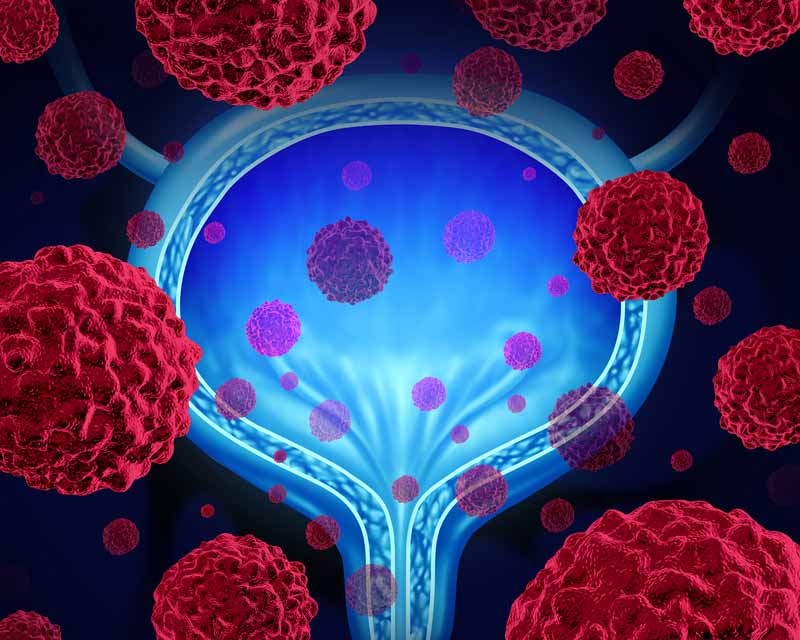 Researchers at The Ohio State University Comprehensive Cancer Center – Arthur G. James Cancer Hospital and Richard J. Solove Research Institute (OSUCCC – James) are developing a noninvasive diagnostic tool that uses urine specimens rather than cystoscopy to identify bladder cancer recurrence and predict treatment response. If successful, the unique testing platform could improve patient outcomes and potentially lead to novel therapies for bladder cancer, which kills about 17,000 people in this country every year.
Cell biologist Xuefeng Liu, MD, developed the tool at his previous institution, but is now studying it at Ohio State with support from a $1.17 million National Institutes of Health grant.
"Our diagnostic tool is convenient, painless, fast and less expensive than cystoscopy and just as accurate in helping physicians reliably monitor efficacy and detect bladder cancer recurrence," says Liu, who joined the departments of Pathology and Urology at the Ohio State Wexner Medical Center in 2021. "In addition, our method can capture the complex molecular profile of primary and metastatic tumors, which could lead to innovations in targeted therapies for people with advanced bladder cancer."
Early-stage bladder cancer recurs in more than 60% of patients within two years after initial diagnosis. As a result, almost all patients need long-term cystoscopic surveillance, making bladder cancer the costliest cancer (per case) of all cancer types.
Liu's tool uses a patient's urine to grow cells utilizing conditional reprogramming (CR), a method Liu co-invented about a decade ago. Today, more than 100 research laboratories and the National Cancer Institute use CR technology to establish patient-derived cell cultures rapidly and efficiently from both normal and diseased cells, with the goal of testing various cancer drugs and developing novel therapies. These patient-derived cells can grow indefinitely without genetic manipulation.
Initially, the CR method only used biopsy or surgery samples collected through invasive approaches. Liu and colleagues at Georgetown University in Washington, D.C., and Fudan University in Shanghai, China, were the first to establish (in a preliminary 2019 study) that CR techniques could be improved and adapted for urine-derived cancer cells to diagnose and treat bladder cancer. The study also suggests that scientists might be able to grow and test other types of cancer cells from other "living biomarkers" found in blood, saliva and pleural effusion, eventually replacing many current methods of tumor analysis.
The goal of the study at Ohio State is to confirm the findings of the 2019 study. Researchers hope to enroll about 60 to 90 patients with newly diagnosed bladder cancer and follow them for two years. Study participants will provide a urine sample before and after initial transurethral resection treatment, which Liu's team will use to generate urine-derived cancer cells.
Donor patients will be monitored every three months by cystoscopy and urine cytology (standard of care) and urine cell culture. The researchers will compare results from these methods to assess the novel diagnostic tool's ability to detect recurrent bladder tumors early and predict responses to intravesical therapies.
Liu is optimizing self-sampling and transportation procedures that would allow patients to submit their urine samples from home as they do with stool samples used for colon cancer screening. The overall goal is to expedite clinical assay development, and potentially get it approved by the Food and Drug Administration as a standard method for bladder clinics, as well.
Liu is working closely with local urologists, medical oncologists and radiation oncologists to recruit patients, with hopes that other institutions will join the study as well.
To learn more, contact Xuefeng.Liu@osumc.edu.