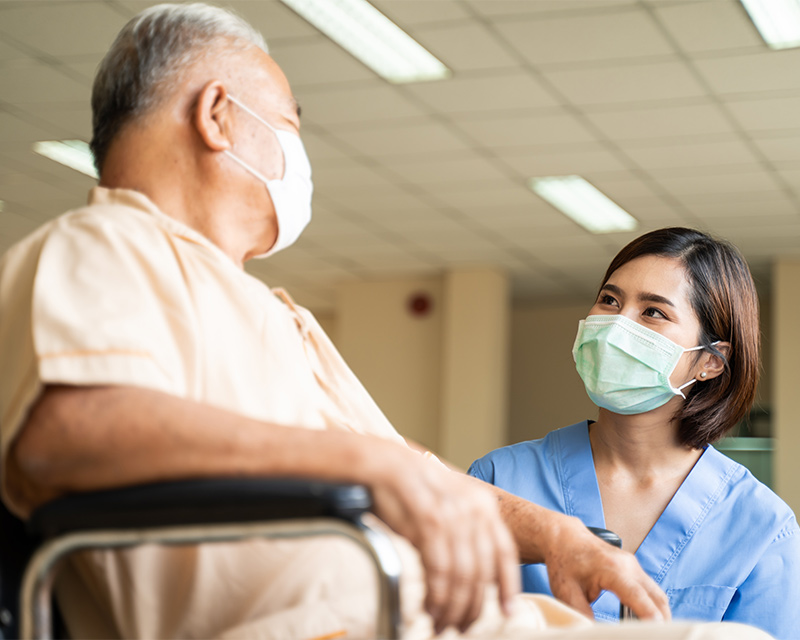 The Ohio State University Wexner Medical Center continues to lead the way in the research and care of amyotrophic lateral sclerosis (ALS). Recent advancements include Ohio State's participation in a clinical trial evaluating AMX0035, an investigational neuroprotective therapy designed to reduce the death and dysfunction of motor neurons in people suffering from ALS.
"I think it's going to give a lot of people a lot of hope," says Adam Quick, MD, a neurologist at Ohio State Wexner Medical Center who helped with the study. "It's something else they can do to really help with this terrible neurological illness."
In September 2020, Amylyx Pharmaceuticals, Inc., announced the results of the CENTAUR trial evaluating AMX0035, showing a clinically meaningful and statistically significant treatment benefit on the Revised ALS Functional Rating Scale (ALSFRS-R).
The 24-week randomized, double-blind, placebo-controlled phase II/III trial of 137 patients with ALS was conducted across 25 top medical centers in the United States through the Northeast ALS (NEALS) consortium, of which Ohio State is a member. Results were published in The New England Journal of Medicine.
Among the trial's outcomes:
After 24 weeks, patients treated with AMX0035 scored on average 2.32 points higher on the ALSFRS-R than the placebo group using the study's primary prespecified analysis. A change from baseline analysis was also conducted and indicated that the AMX0035 group scored 2.92 points higher at the end of a 24-week follow-up.
Patients on AMX0035 also showed benefits on secondary outcomes including measures of muscle strength, breathing and hospitalization frequency, although the study was not powered for secondary outcomes.
Participants who completed the trial were given the option to enroll in an open-label extension study and receive AMX0035 long-term—and 92% of eligible participants elected to enroll. Interim data from the ongoing open-label extension study are being submitted to a peer-reviewed journal shortly and will be published in the coming months.
"The data…makes a clear and compelling case that AMX0035 should be made available to people with ALS as soon as possible," says Calaneet Balas, president and CEO of The ALS Association.
While AMX0035 is still not available to the public, experts at Ohio State are hopeful that the drug will become another tool in managing ALS symptoms as they continue to work toward a cure.
The ALS/Motor Neuron Disease (MND) Clinic at The Ohio State University Wexner Medical Center has a team of experts dedicated to diagnosing and managing ALS and has cared for thousands of patients since its inception in the mid-1990s. Through cutting-edge basic science research and clinical trials available at only a handful of centers across the country, the ALS/MND Clinic is advancing care, knowledge and expertise in ALS.