Today The Ohio State University Wexner Medical Center consists of The Ohio State University Health System (OSUHS), the College of Medicine, the Health Sciences Library and the Faculty Group Practice. It is one of the largest and most diverse academic medical centers in the country and the only academic medical center in central Ohio.
A look back at our rich history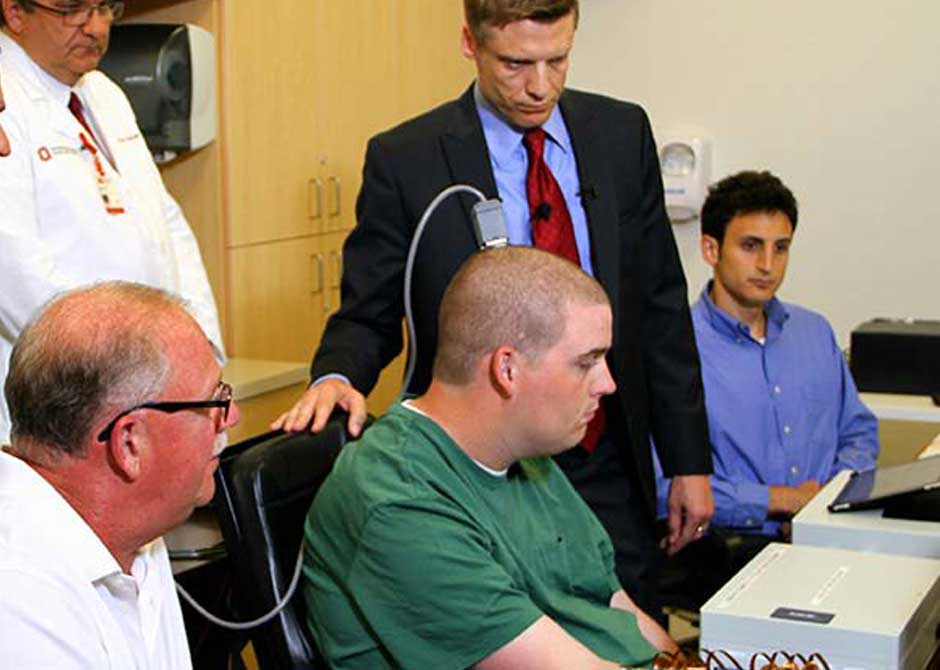 2014
Through an innovative collaboration between the Ohio State Wexner Medical Center and Battelle, Ian Burkhart, a quadriplegic man became the first patient to use Neurobridge, an electronic neural bypass for spinal cord injuries that reconnects the brain directly to muscles, allowing voluntary and functional control of a paralyzed limb.

Neurobridge technology uses a specialized sleeve on the forearm to communicate with a chip implanted in Burkhart's brain. The chip processes a patient's thoughts, then bypasses the spinal cord, sending signals directly to the sleeve to produce movement. Within a tenth of a second, Burkhart's thoughts are translated into action.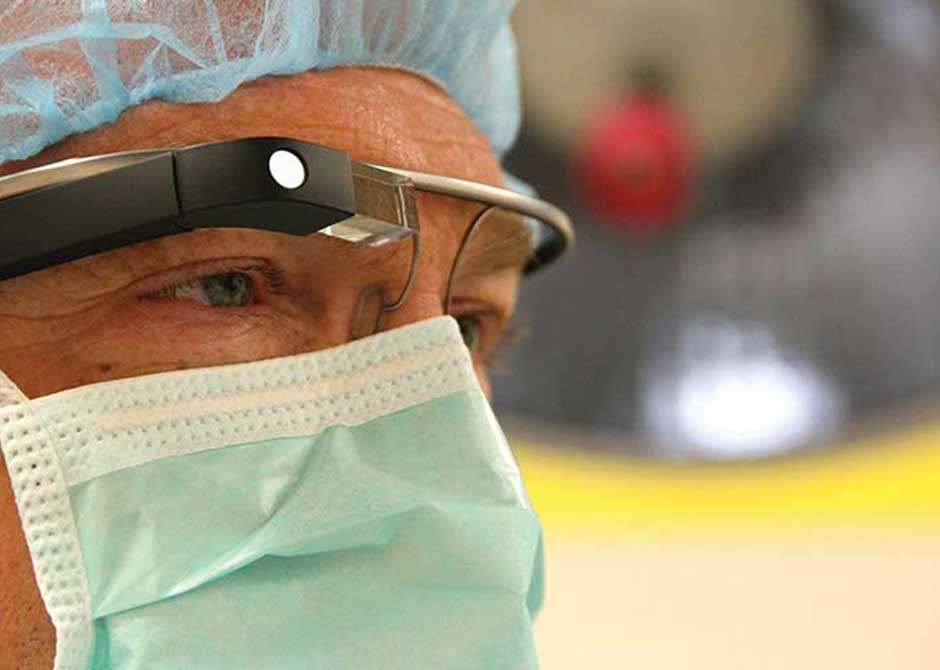 2010s
Ohio State pioneered the use of Google Glass as a surgical and education tool. Our College of Medicine launches its innovative Lead.Serve.Inspire curriculum, which prepares future physicians and medical scientists for leadership positions in health care. Ohio State pioneered the development of neuromodulation as therapy for neurological and psychological disorders.
In 2012, recognizing the leadership and benevolence of philanthropist Leslie H. Wexner, we become The Ohio State University Wexner Medical Center. Ohio State introduces electronic medical records and OSUMyChart, where patients can request appointments, renew prescriptions and review their health history online.
The most advanced cancer hospital in the world, the Arthur G. James Cancer Hospital and Richard J. Solove Research Institute, opens in December 2014.
2000s
Ohio State advancements in medical research, education and patient care continued even more rapidly as we entered the 21st century. In 2000, Ohio State opened the Dorothy M. Davis Heart and Lung Research Institute helping to advance translational research by connecting the work of basic scientists with clinical scientists.
In 2004, the Ross Heart Hospital opened and became a model for leading edge cardiovascular care. By the end of the decade, Ohio State had also been named a National Institute of Health Center for Clinical and Translational Science, advanced magnetic resonance imaging techniques and provided seminal work on the role of aberrant mRNA in the genesis of cancer.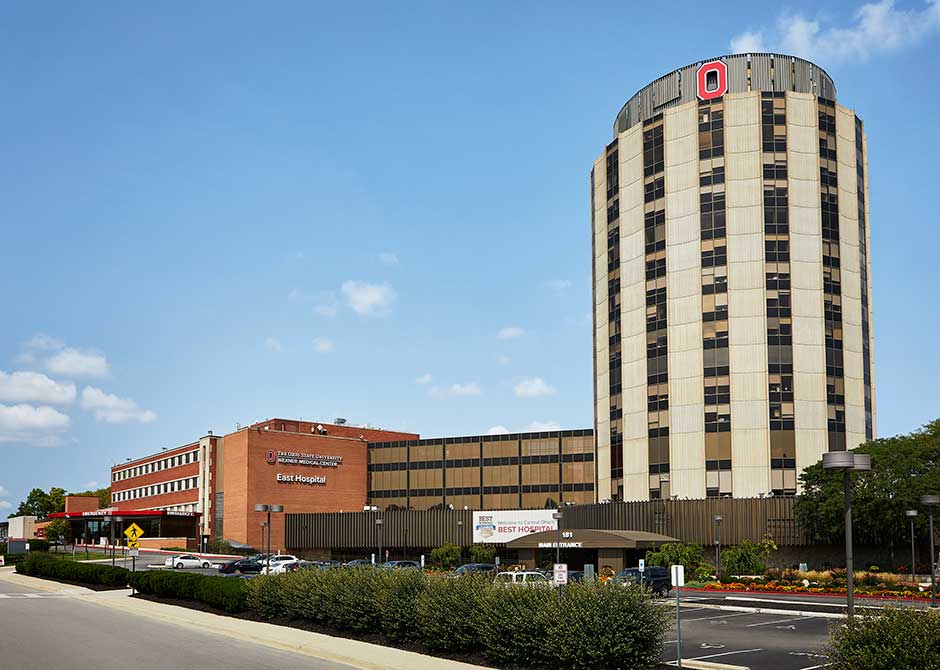 1990s
Ohio State expanded beyond its campus borders, acquiring what is now East Hospital, and merging its mental health services with those of Harding Psychiatric Hospital. In 1999, Ohio State surgeons were the first in North America to perform a robotic-assisted heart procedure with the Da Vinci Surgical System. Surgeons from around the world are trained in minimally invasive surgical techniques here.
1980s
Ohio State was the first hospital in the Midwest to deliver a baby conceived through in vitro fertilization. In addition, Ohio State obstetrics research improved treatments for women with high-risk pregnancies by identifying predictors for preterm birth and optimal care for women with gestational diabetes.

Ohio State performed its first bone marrow transplant to treat patients with leukemia. Today, Ohio State is internationally renowned for leukemia treatment and research.

Ohio State became a leading national center in the research and treatment of HIV and AIDS, a distinction that continues today.



1970s
Dr. Ernest Johnson wrote the first book on electrodiagnostic procedures to assess the health of muscles and the nerve cells that control them. Now in its fourth edition, the text has been renamed Johnson's Practical Electromyography.

Ohio State pioneered helicopter transport of trauma patients. After returning from the Vietnam War, Dr. Stuart Roberts helped create the National Guard Helicopter Evacuation Program, a forerunner of today's medical helicopter transport programs.



1960s
The Hunt-Hess Scale gave physicians a method to classify the severity of subarachnoid hemorrhage that is still used today.

Cardiologists created the nation's first ambulance, dubbed the Heartmobile.

Surgeons performed central Ohio's first organ transplant – a kidney and advanced the field of organ and tissue transplantation through surgical techniques, organ preservation and anti-rejection medications.

Ohio State physicians and dietitians pioneered sports nutrition, including the importance of vitamin D for calcium absorption and the athlete's need for water during exercise.



1950s
Following World War II, Ohio State's hospital and outpatient facilities grew to support growing patient care needs. Physician scientists published many important studies, including these breakthrough discoveries:
Drs. Robert Zollinger and Edwin Ellison identified Zollinger-Ellison Syndrome, which traced some peptic ulcers to tumors in the pancreas or small intestine.
In 1957, Dr. Howard Sirak led a team that developed a "heart pump" for use In 1958, Dr. Bertha Bouroncle led a team that identified hairy cell leukemia. Twenty seven years later, Ohio State scientists created the lifesaving drug to treat it.
1930s/40s
Medical research began to flourish, as Ohio State:
Advanced the use of radiation as a cancer treatment
Was the first central Ohio hospital to use penicillin to fight infection
Established departments of Psychiatry, Neurology and Pediatrics
Created a two-year medical degree program in response to World War II's demand for doctors
1920s
In 1925, a larger, state-of-the-art hospital opened at Ohio State, but quickly expanded again. By 1928, Starling-Loving University Hospital had three wings that housed 296 beds and a maternity unit, a modern concept during a time when most births still occurred at home.



1910s/Beginning
The University gathered the region's best healthcare providers in a 21-bed hospital, staffed by 14 nurses at the corner of Neil Avenue and 10th Avenue. Ohio State's new College of Medicine occupied the front half of the building, and the hospital the back.



1800s
The origin of The Ohio State University Medical Center dates back to 1834 with the founding of the Willoughby Medical University of Lake Erie in Willoughby, Ohio. The Willoughby school moved to Columbus in 1846 to expand and improve its clinical facilities by becoming Starling Medical College, the first teaching hospital in the United States. Over the next six decades, the Starling Medical College merged several times. In 1914, all of its assets were donated to The Ohio State University.