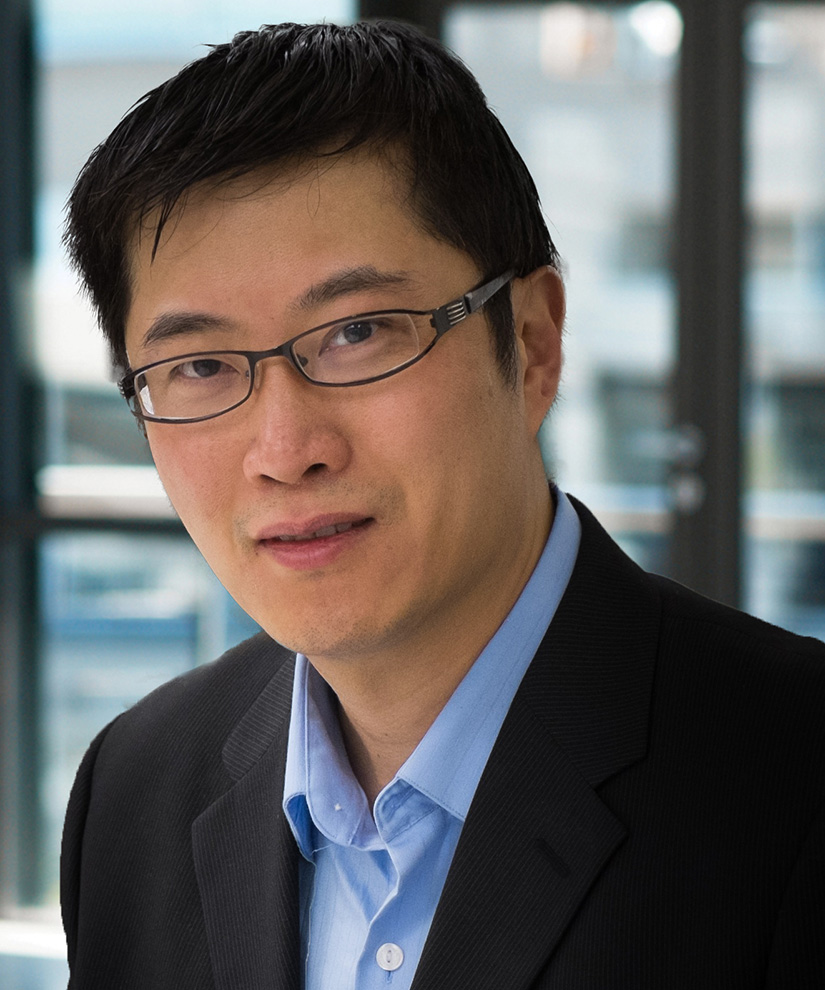 Overview
Assistant Professor
Director, Molecular Physiology and Rehabilitation Research Lab (MPRRL)

333 W. 10th Ave.
Columbus, OH 43210

Phone: (614) 292-5740
Email: zuo.4@osu.edu
Primary Professional Areas of Interest
Zuo's research objective is to study the biological function of respiratory muscle using noninvasive methodology and preconditioning therapies. Zuo's group is developing the stem cell treatments for respiratory muscle dysfunction in chronic obstructive pulmonary disease (COPD).
Zuo's research emphasizes on the molecular and cellular mechanism of stress-induced free radicals formation in skeletal and cardiac muscle. Particularly his team aims at identifying new roles of free radicals on diverse disease models such as breast cancer therapeutics, cardiovascular ischemia/reperfusion injuries, skeletal muscle dysfunction in hypoxia, and COPD induced damage on respiratory muscle.
Research Focus
Chronic obstructive pulmonary disease (COPD) is the fourth leading cause of death in the United States. Currently, there is no cure for this disease. Dr. Zuo's project seeks to develop protocols to treat COPD without relying on conventional therapies such as anti-inflammation drugs or invasive surgery.
The proposed research consists of two non-invasive redox methods, namely, hypoxic preconditioning (a series of exercises in low oxygen), and antioxidant preconditioning (a series of antioxidant treatment). By exploiting the molecular mechanism in COPD, Dr. Zuo's project designs, characterizes, and optimizes a novel treatment to employ a non-damaging training stimulus that naturally triggers a cascade of inherent adaptive responses without adverse effects. In addition, COPD induced damage to the diaphragm, the key respiratory muscle, can be effectively repaired, because the diaphragm is a typical skeletal muscle. In nature, tissue reconstruction of skeletal muscle is more effective than lung repair. Thus, it is critical to develop novel therapeutic strategies to strengthen the diaphragm, which is the internal ventilator, in COPD treatment. Moreover, Dr. Zuo is also actively involved in the development of stem cell therapies in pulmonary disorders.
Recent Research
Zhang D, Zhou T, He F, Rong Y, Lee SH, Wu S, Zuo L*. Reactive oxygen species formation and bystander effects in gradient irradiation on human breast cancer cells. Oncotarget; doi: 10.18632/oncotarget.9517, 2016 (*Corresponding author; IF (2014): 6.359).
Zuo L*, Pannell BK, Liu Z*. Characterization and redox mechanism of asthma in the elderly. Oncotarget; doi: 10.18632/oncotarget.7075 338, 2016 (*Corresponding author; IF (2014): 6.359).
Zuo L*, Pannell BK, Re AT, Best TM, Wagner PD. PO2 cycling protects diaphragm function during reoxygenation via ROS, Akt, ERK and mitochondrial channels. Am J Physiol Cell Physiol 309(11): C759-66, 2015 (doi: 10.1152/ajpcell.00174.2015; *Corresponding author; IF (5yr, 2011-2015): 3.502).
Recent Presentations
"Effect of gradient ionizing radiation on ROS formation in human breast cancer cells" at Experimental Biology 2015, Mar 28-Apr 1, Boston, MA, USA.
"Hypoxic preconditioning mitigates diaphragmatic skeletal muscle fatigue during reoxygenation via ROS and ERK signaling" at 62nd American College of Sports Medicine (ACSM) Annual Meeting, 6th World Congress on Exercise is Medicine, and World Congress on the Basic Science of Exercise Fatigue, May 26-30, 2015, San Diego, CA, USA.
"Chronic heat preconditioning enhances skeletal muscle function during hypoxia and reoxygenation" at Experimental Biology 2016, Apr 2-6, San Diego, CA, USA (Selected Platform Presentation).
Courses Taught
Human Physiology
Pathophysiology
Physiology Laboratory
Education
Ph.D, Biophysics and Physiology, The Ohio State University